Financial Customer Experience
A time for disruption in a changing landscape
The financial sector is experiencing unprecedented change. Fintech has emerged to disrupt an industry that has traditionally organised its customers around experiences, to the benefit of the organisation.
It's now all about the customer. The race is on to deliver products and services that create new audiences, fresh opportunities and new propositions.
For start-ups, it's a place to play. For established financial organisations, it offers new opportunities to collaborate.
We employ a range of practical techniques and lean methodologies, not only to create compelling end-user experiences, but also to ensure stakeholder alignment and coordination of input from across the business.
We've been lucky to work with some fantastic established organisations, as well as helping newcomers find their way.
Working with start-ups and global companies on big challenges
From idea to opportunity to market-ready
Our approach is always to be consumer-led, strategic and commercially-focussed – balancing business objectives with user needs, while maintaining a view of the landscape into which the service is to launch.

Building capability and delivering solutions with you
Stakeholder alignment
Our approach ensures stakeholder alignment and coordination of input from across the business.
Incubation
Working with innovation teams to unlock new product ideas and measure their validity with users and businesses.
Collaboration
We believe in partnership with our clients and that good design is a team sport — meaning collaboration from the start.
Co-location
Moving the team you worked with across to work in-house, for as long as necessary to make a successful product.
Integration
Working with tech teams to plan, develop, test and QA the solution in a fluent agile methodology

THE WORLD IN WHICH WE WORK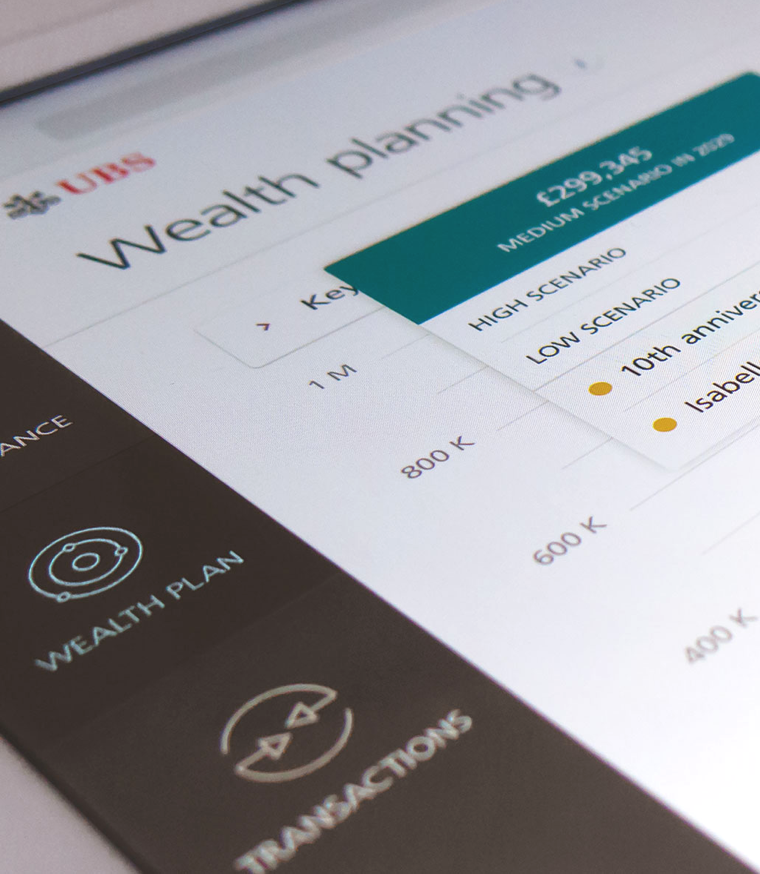 UBS: New business opportunities
UBS SmartWealth is a new kind of investing, that combines digital wealth management with UBS's market-leading expert insight, providing on-the-go, online access to investments at all times.
Clients will receive personalised advice, based on UBS investment expertise, providing a new perspective on your wealth that focuses on your personal goals.
ELSE were tasked with supporting the UBS innovation team to outline and prove the business opportunity. That meant defining a new service and working with UBS to deliver the proposition to market.
Vocalink: proposition development
We started working on the product proposition when mobile payments were yet to be talked about outside of the industry.
We helped Vocalink articulate the customer journeys for first- and continued-use and worked to expose the edge cases that would be present.
We then went on to re-position the product, based on what it could do and the benefits it has to four key audiences.
T.Rowe Price: Digital Lab
The Digital Lab was set-up to explore how technology could help T. Rowe Price employees work better and more efficiently.
ELSE have been and still are a constituent part of the Digital Lab team. We augment their capabilities with our design strategy, research and production abilities.
Oakam: Brand Utility
Oakam is a UK financial lender, catering for the under-banked and small businesses. ELSE has been tasked with helping Oakam build a new digital arm to its business.
The aim is to treat customers with flexibility and fairness; imbuing the qualities of interaction with Oakam's retail store staff.
ELSE worked closely with the client to create an app that is not only clear and easy-to-use, but also promotes a hand-holding experience and move them to a future of improved financial wellbeing..
Awards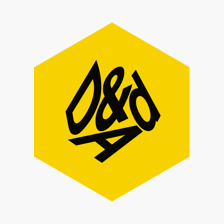 D&AD
D&AD award for Branding/Digital Brand Expression for Bank 24's Zhuck.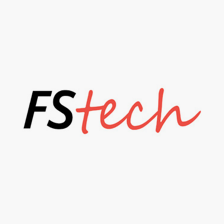 FS Tech Award
'Digital launch of the year' for Oakam at the 16th FS Tech awards