Staff engagement
A compelling employee experience is a core driver of a compelling customer experience. For that reason, employees have the responsibility to present a consistent, coherent and compelling experience in all their customer interactions.
While it has never been harder to engage employees, ensuring that they are aligned with the organisation's goals, and understanding how they can best contribute to them, has never been more important.
We've worked with a range of large organisations on staff engagement initiates, from helping MGM staff deliver exceptional guest experiences, to helping Ibis Hotels define their onboarding experience.
A snapshot of our experience in Staff engagement FEATURED PROJECT
Ibis Hotels: Becoming the benchmark
We worked with IBIS and Accor senior management teams to define what becoming the benchmark in the economy hotels category looks like.
We looked beneath the customer experience at our key asset, the staff. We wanted to understand what their employee experience looked like and what the reward mechanics were in place.
We used an Experience Blueprint to chart the overall staff journey from seeing a role advertised, applying for it, on-boarding, early-stage employment (formative in behaviour) and on-going employment and career optimisation.
This allowed us to look at high and low value moments across the staff experience, and create strategies and tactics to instigate moments of value and culture building.
We focused on how we might liberate the KPI/framework driven environment into one that allows staff autonomy on providing customer service, and how we reward and promote the right behaviour.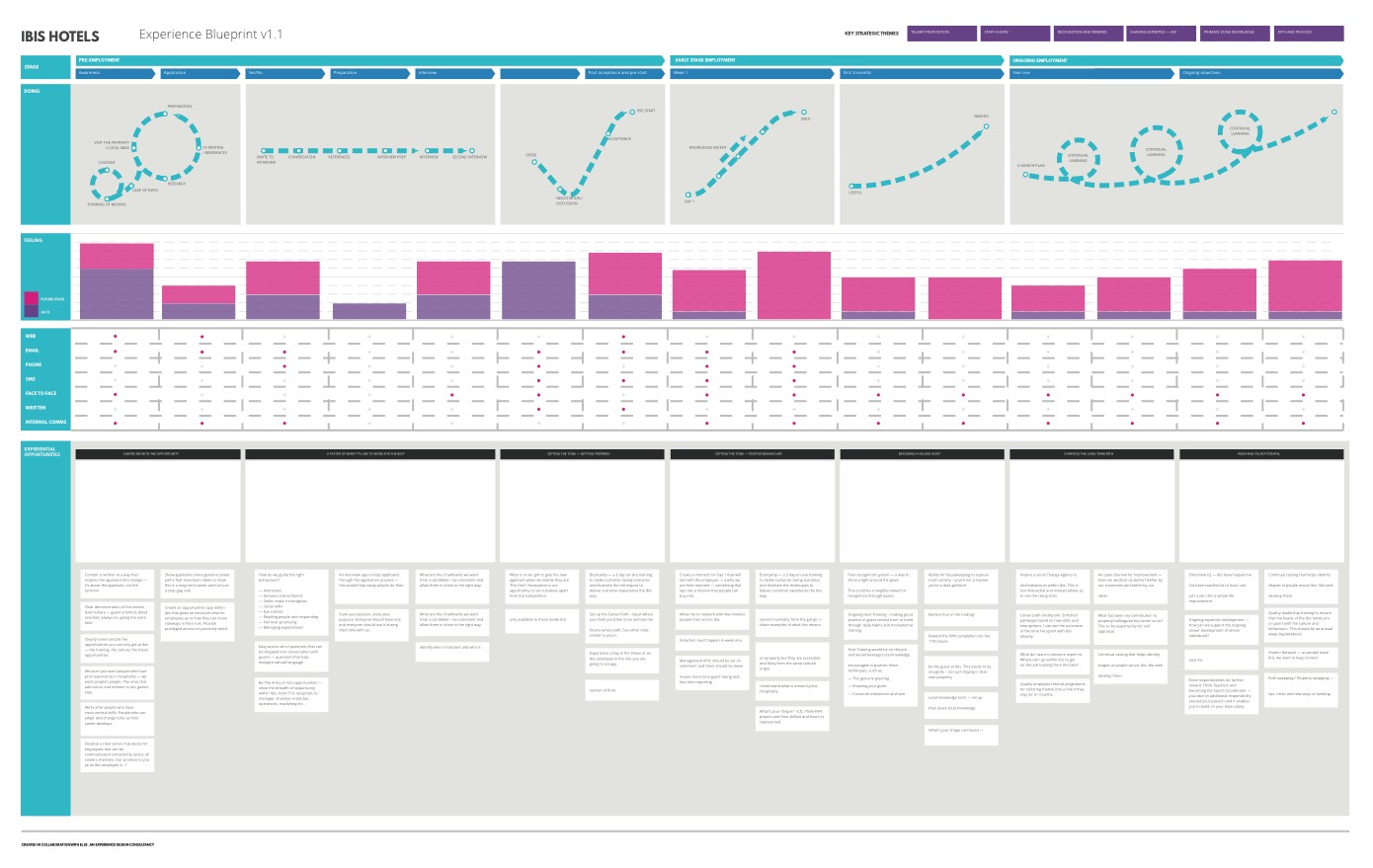 UBS: Enabling hybrid pod working
The UBS IB Tech teams are changing the way they work and they asked ELSE to play a part in embedding this within teams. We ran interviews with key people who were part of that change to understand the motivations and barriers to working in the new way. We also developed a visual identity to help instigate the change and something that felt grass-roots in nature.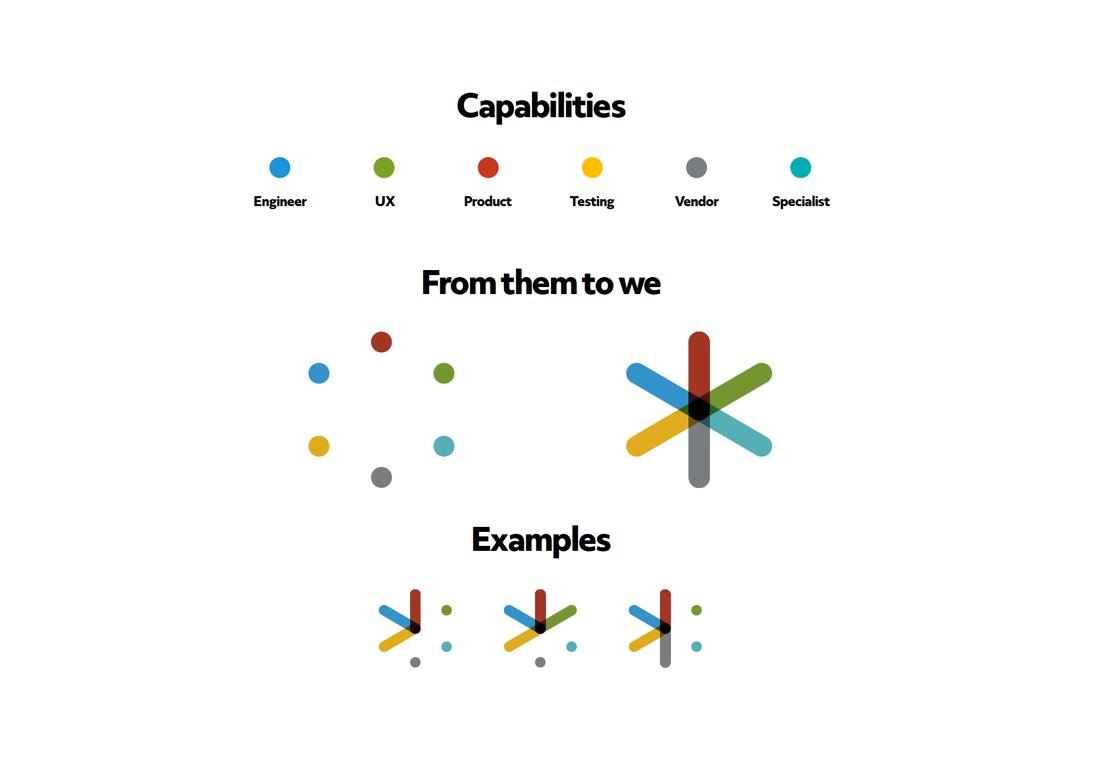 MGM China: Delivering mastery
In order to offer an exemplar customer experience, it's essential to create the right conditions for staff to flourish in their role. This starts well before Day 1. Our focus for staff was to create an environment where staff can become masters of their role. A system that gives reason to join and stay at MGM beyond remuneration.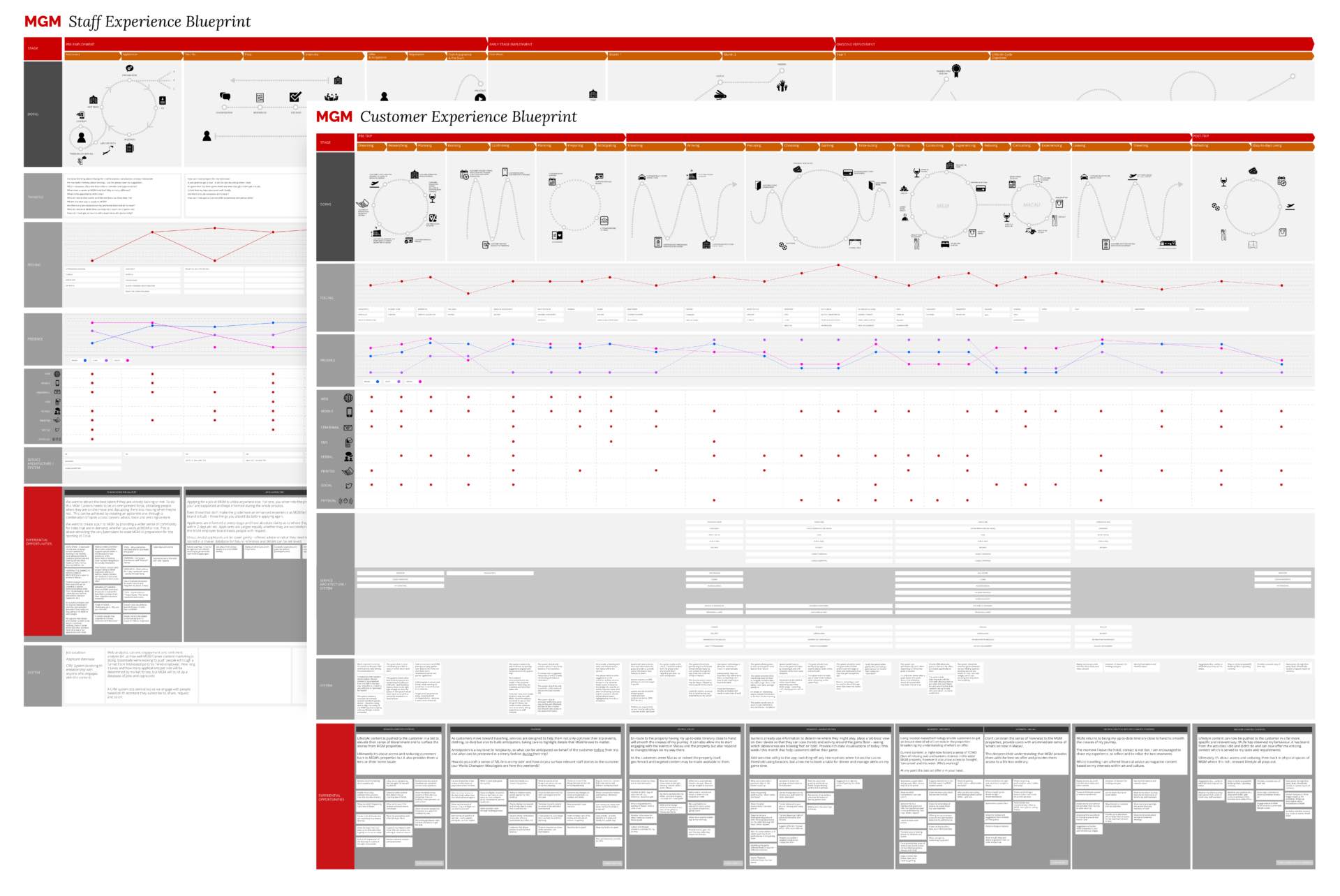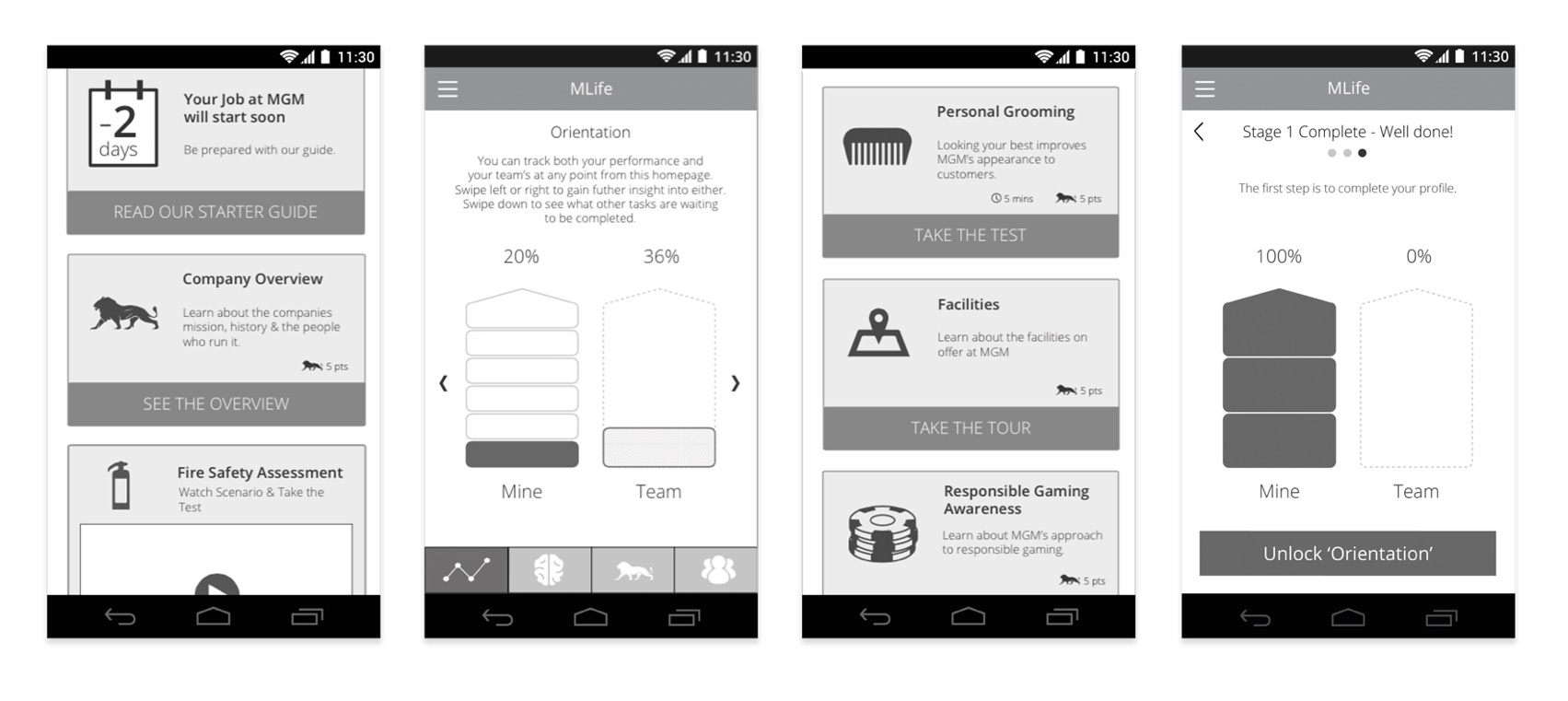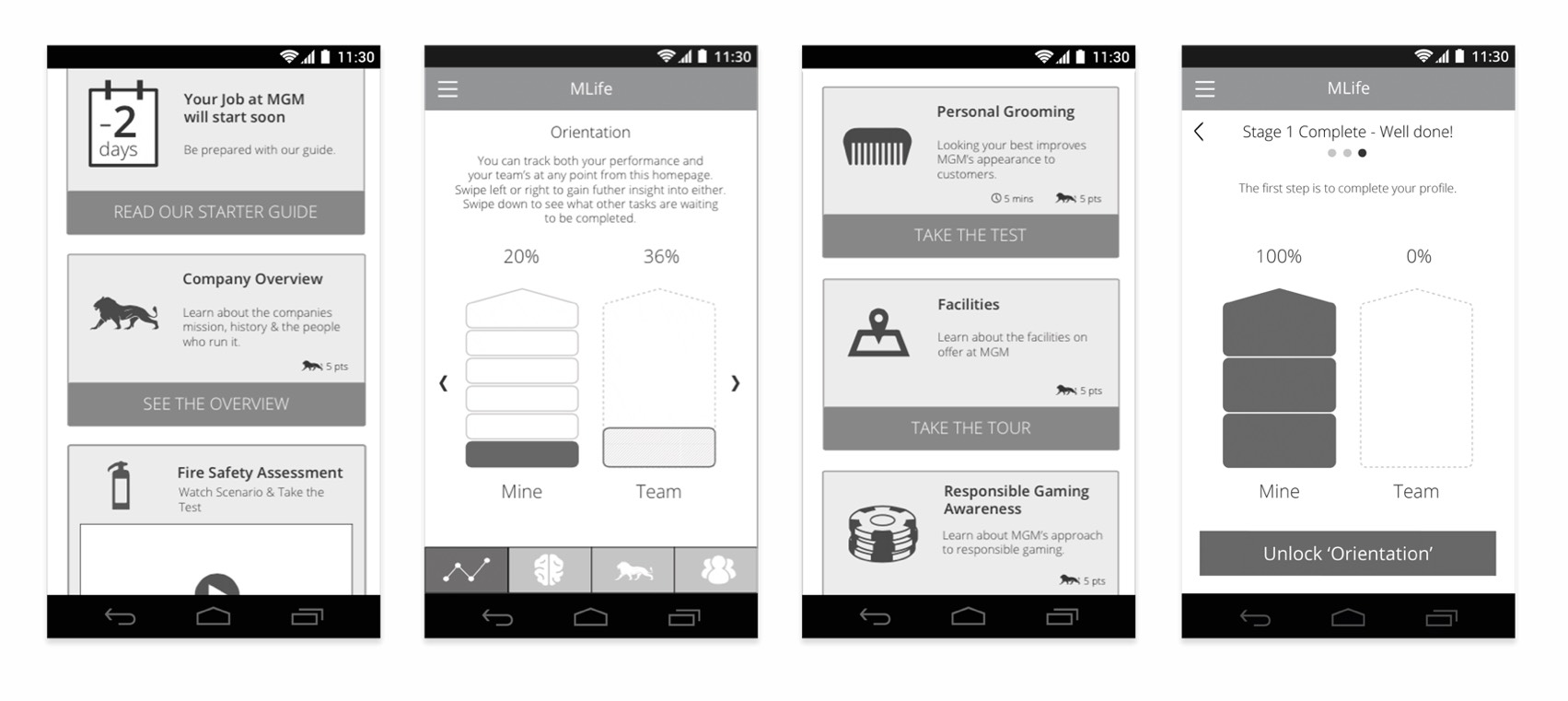 Staff Experience Explorer™
Exploring the staff experience
To help foster the right culture, our Staff Experience Explorer™ reveals high-value staff engagement opportunities and takes a forensic look at emerging trends, technology and staff behaviour. The outcome can set the tone for staff engagement over 1-3 years – Strategic workforce planning meets high-grade design thinking.
Allow 6-8 weeks
Staff Experience Explorer™
INSIGHT
Evolving staff experience
At ELSE, we design digital experiences that shape perception, motivation and behaviour.
Digital natives coming into the workforce have high expectations of transparency, flexibility, training, recognition and responsiveness from employers. They are constantly seeking opportunities for personal growth, with a default expectation that these opportunities will be found at a new company.
READ INSIGHT