S7 Airlines
A new booking system leading to 100% uplift in conversion
Part of the Oneworld alliance and one of the largest domestic carriers in the world, S7 have asked ELSE to redesign their online booking system, which will work across web and mobile.
The engagement is broken into a series of stages, as S7 look to optimise the booking experience and reflect their brand reposition of light, friendly and modern.
Brief
Booking engines are often overly-complex, when they really don't need to be – some select choices and a light touch interaction design system can be orchestrated to create a fluid, simple and easy to use service.
S7 is Russia's biggest airline and part of the Oneworld alliance. It operates flights to more than 80 destinations across 20 countries, including 45 destinations in Russia.
The brief was to re-design S7's online booking system, working across both web and mobile, and also to optimise the booking experience and reflect the airline's brand repositioning.
The sequence of images below shows the key states in S7's new booking engine. The considered use of colour and clear layout helps to guide the user through the process of booking a flight.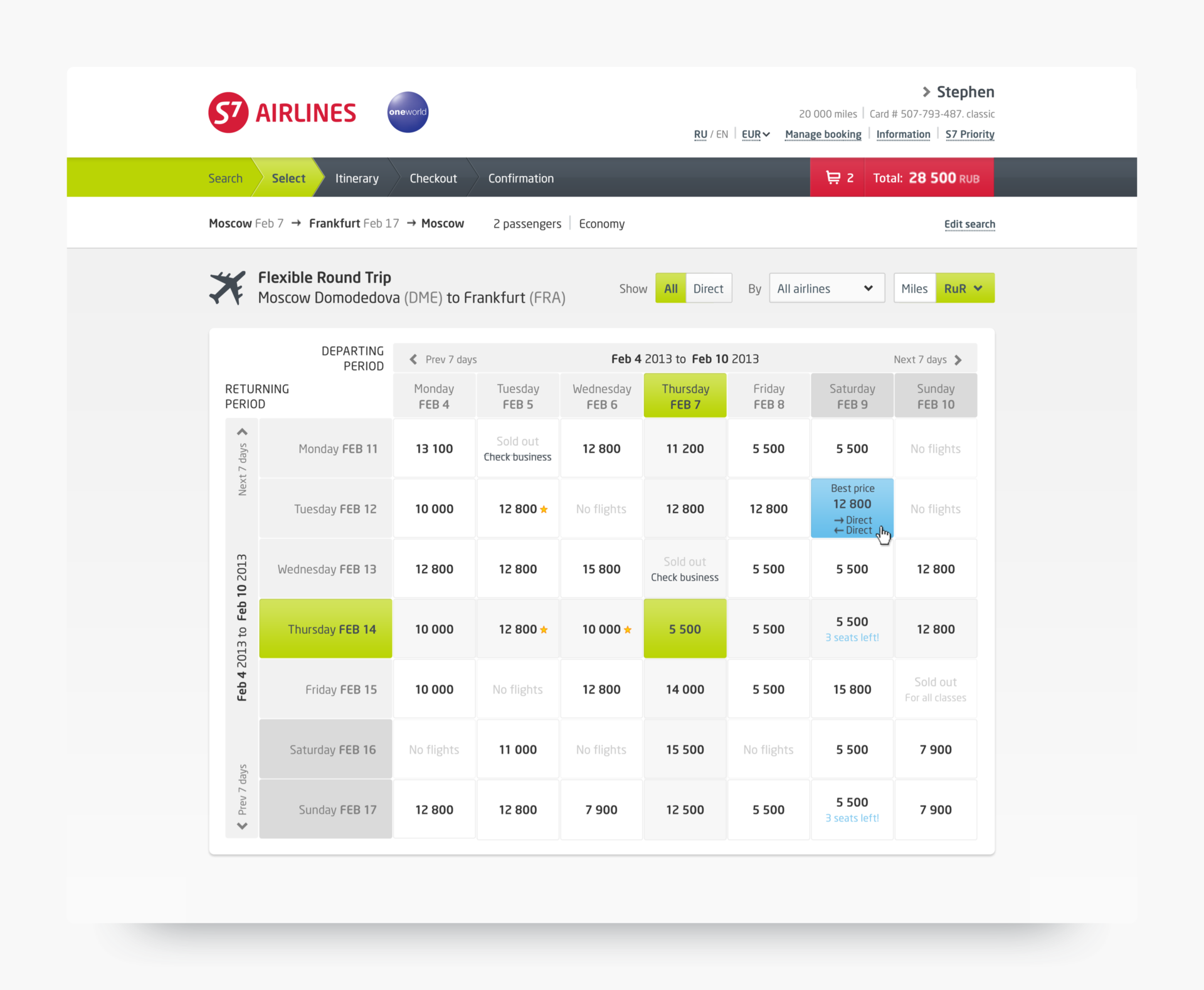 The 'Manage My Booking' and 'Itinerary' pages are shown below. With the use of maps and rich photography, the user can begin to explore their destination and build anticipation ahead of their trip.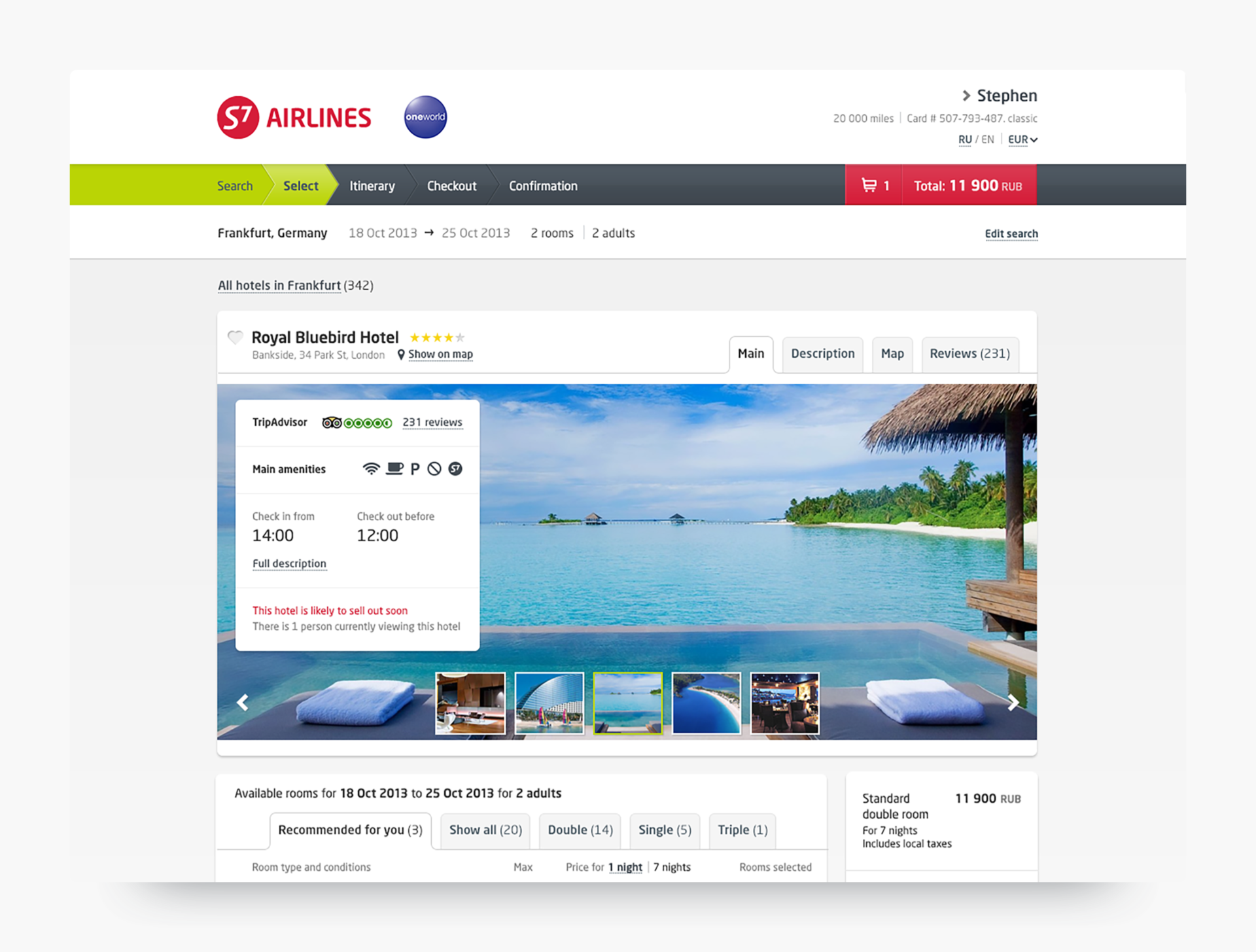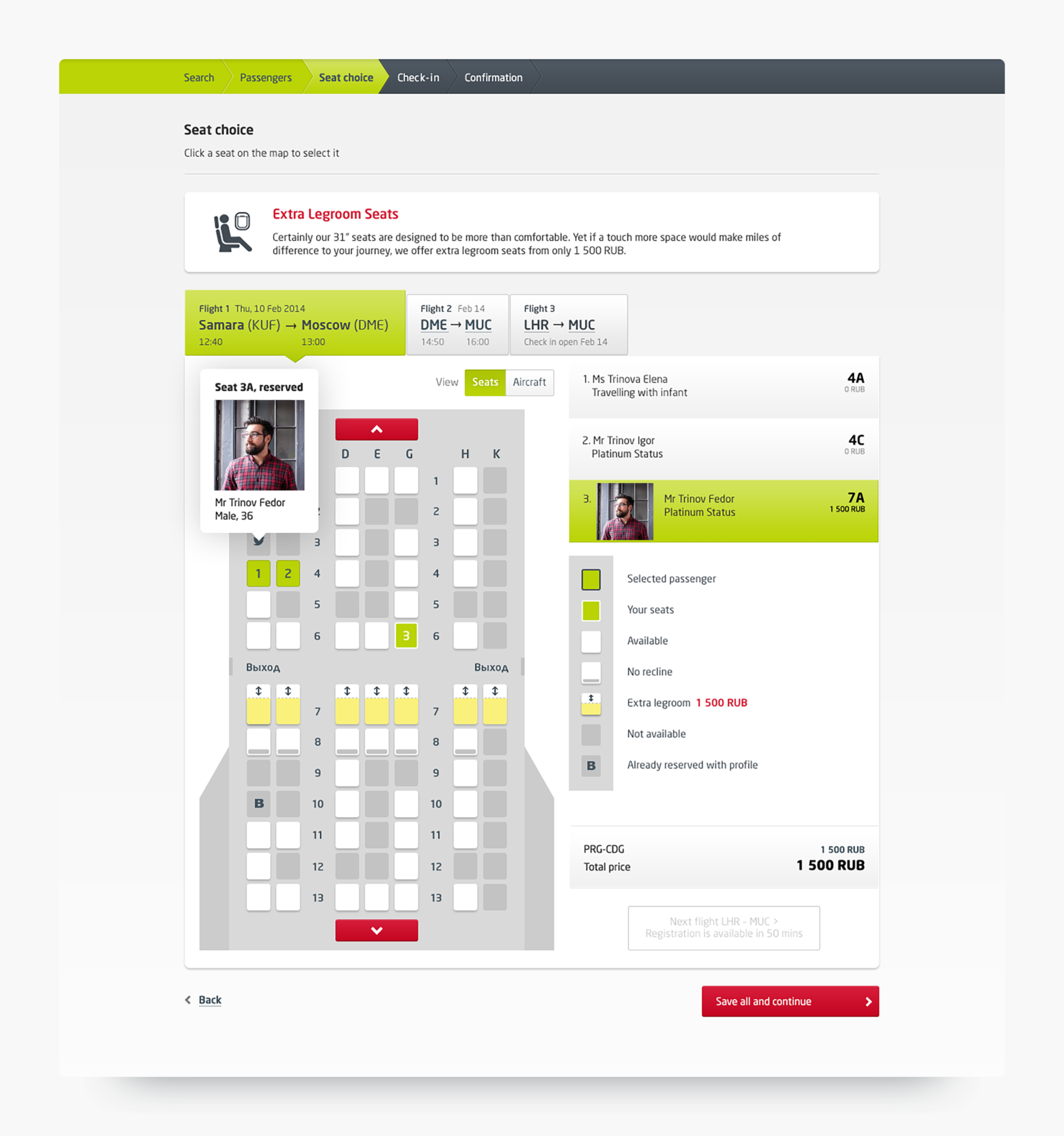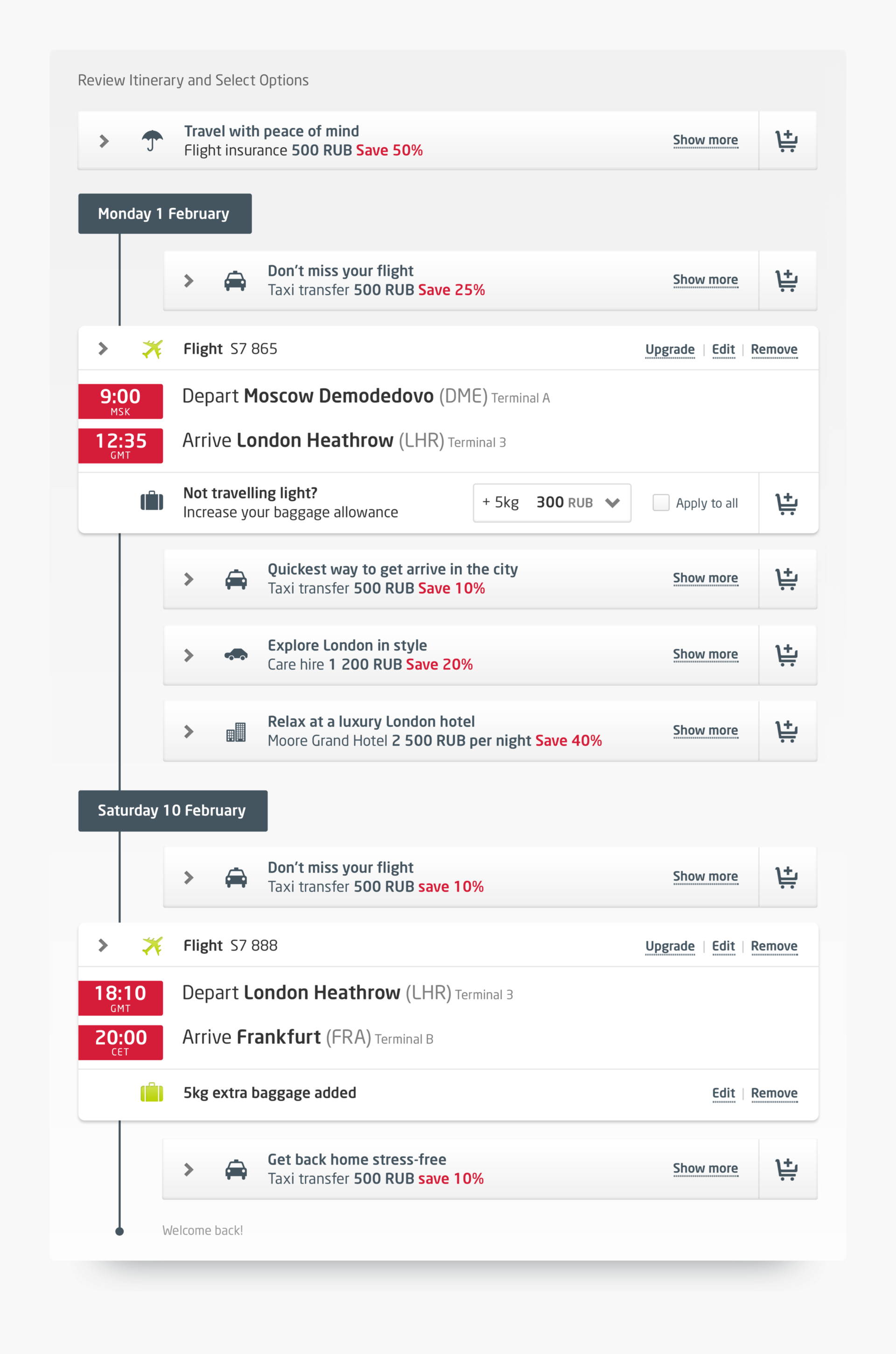 It's a small but very good team of specialists. I was glad to work with them. They have a unique character, to make the impossible feasible in the time and budget.

Alexandra Gribkova S7

Awards
We received a DBA Design Effectiveness Award for the redesign of S7 Airlines booking engine – see the award entry here