Oakam
Offering financial flexibility to those who need it most
In April 2015, ELSE were commissioned by Oakam to extend the digital arm of their business.
Oakam is a UK financial lender, with 22 high street stores catering for the 'under banked' – those who can't get credit from high street banks.
This opportunity allowed us to define a new digital customer experience, whilst delivering on the Oakam promise to provide responsible, transparent and personal financial loan services to their customers.
The challenge
Oakam's vision is to create a better future for the financially excluded, by taking customers from a fragmented to a restorative state.
They aim to treat customers with flexibility and fairness – qualities that are very much at the heart of the unique relationship between staff and customers in the retail space.
Early research also told us that in-store was the benchmark for how customers expected to be treated through digital interactions, so it was vitally important to include the customer in the design process.
60% of Oakam's customers are new to the UK. Because of this, in-store staff speak 20+ languages – a vital USP that makes the brand more attractive and approachable.
Another key demographic among Oakam customers are the more vulnerable member of our society – making Oakam a huge enabler for moments of need.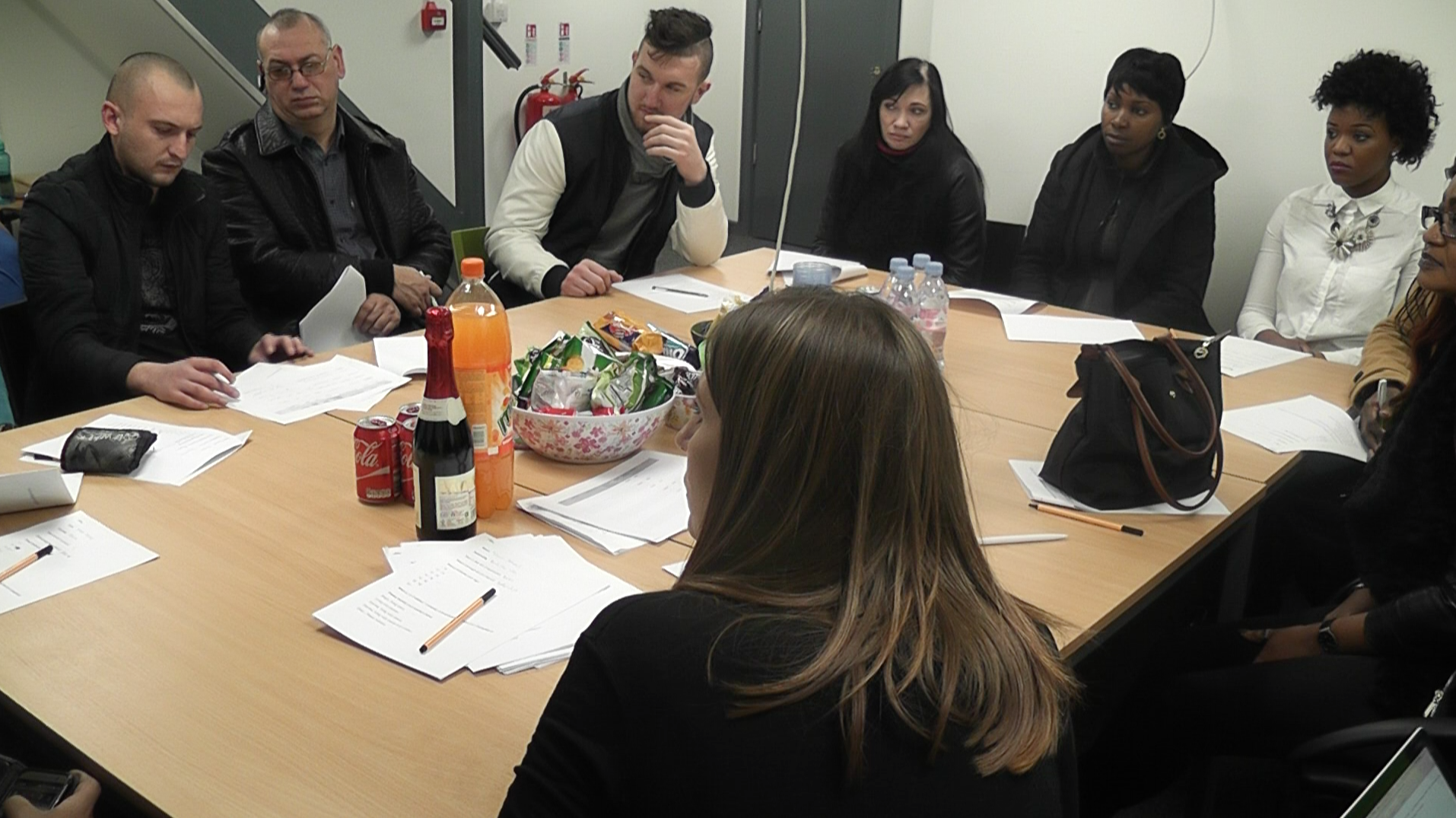 We were very aware of the bad press this industry receives. Oakam have always steered well clear of unethical practices and have strived to be a responsible lender, who keep their customers in mind and offer transparent products with no late fees.
The key challenge was how we can bring the same quality of support and interaction that customers receive in-store through into digital channels, while at the same time using digital to engage with customers in new ways, that they couldn't otherwise offer.
Our approach
We began the project by immersing ourselves into the brand. We spent time in the physical stores, with staff and customers, and also in the contact centre, where we learnt about the process of taking out a loan – from a customer, staff and system perspective.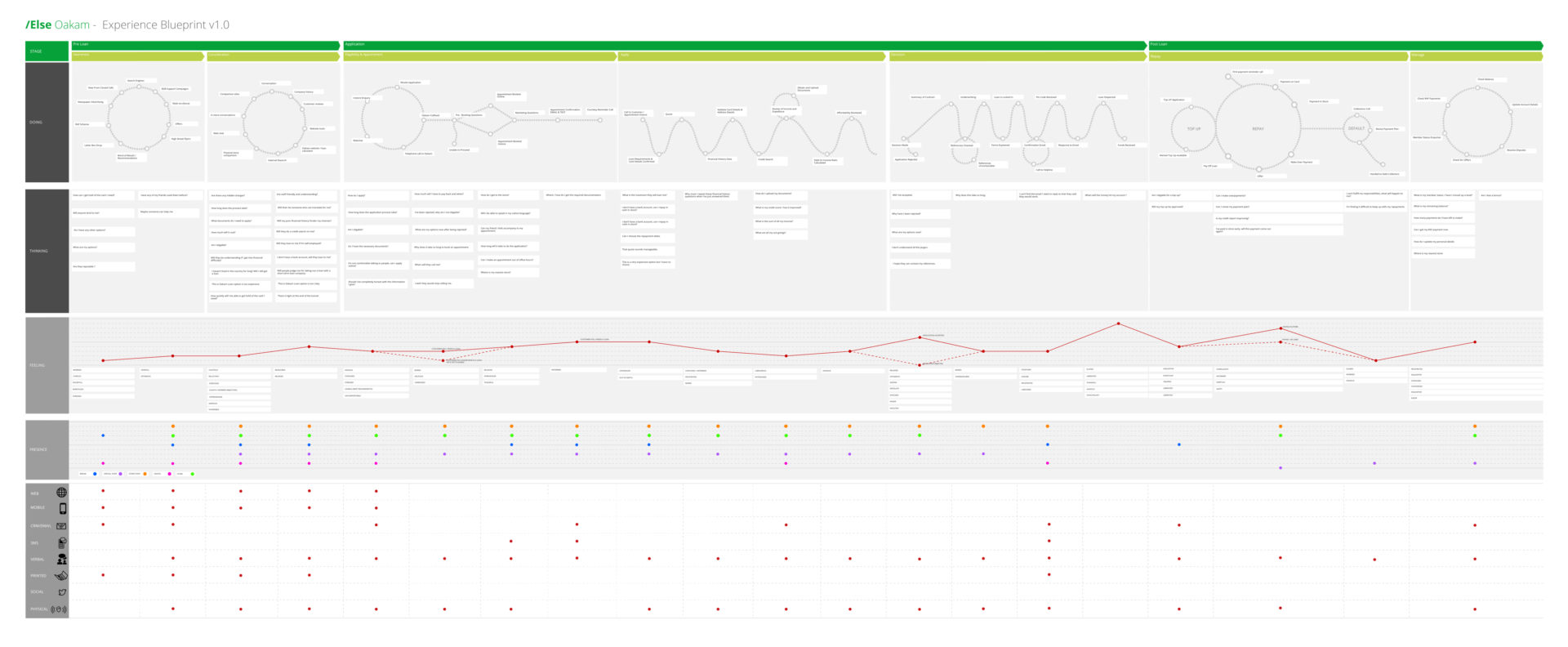 From this basis, we were able to work up a number of experience design concepts that provided tangible value to both Oakam and their customers.
The first major design theme that became apparent was to provide customers with clear visibility of their loan and the means to reward positive behaviour, by progressively reducing their interest rate.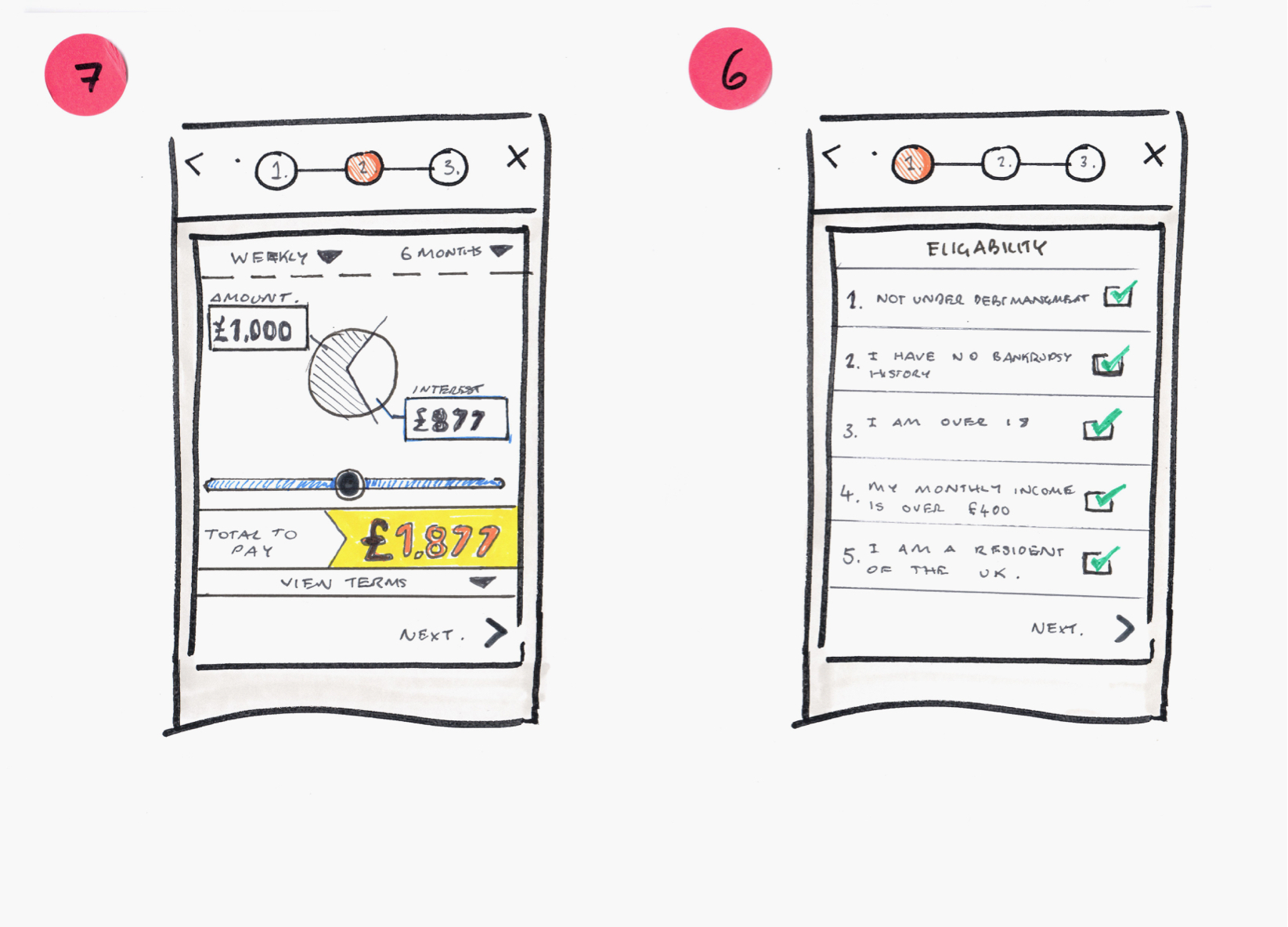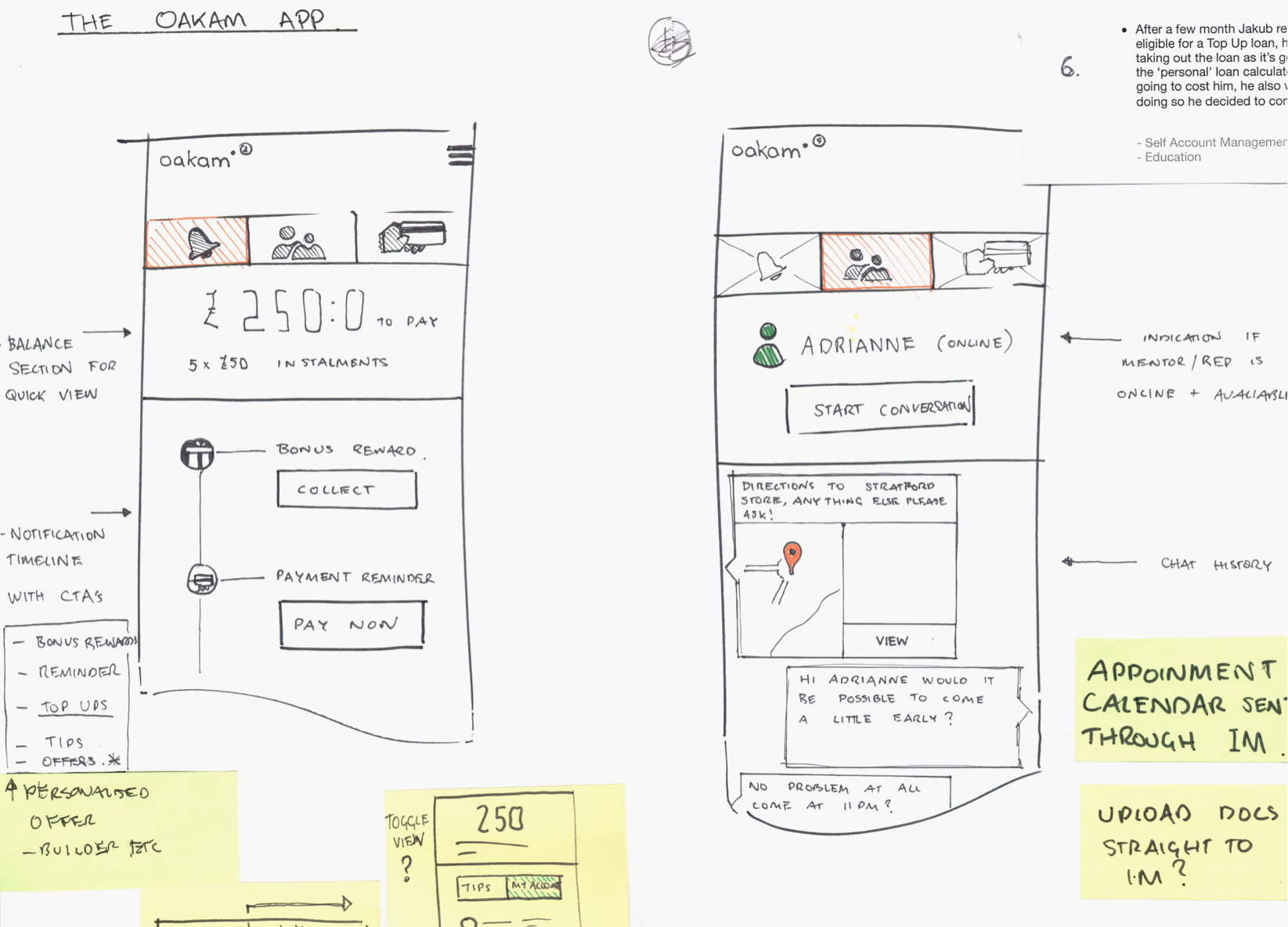 Test and learn
The first digital launch for Oakam was an app that allowed users to check their account information and loan details, along with a messaging area, where users would receive communications from Oakam.
In addition to this, the app also contained information on the stores and Oakam products.
With an attitude of rapid test and learn, the project took 75 days, from inception to launch in the AppStore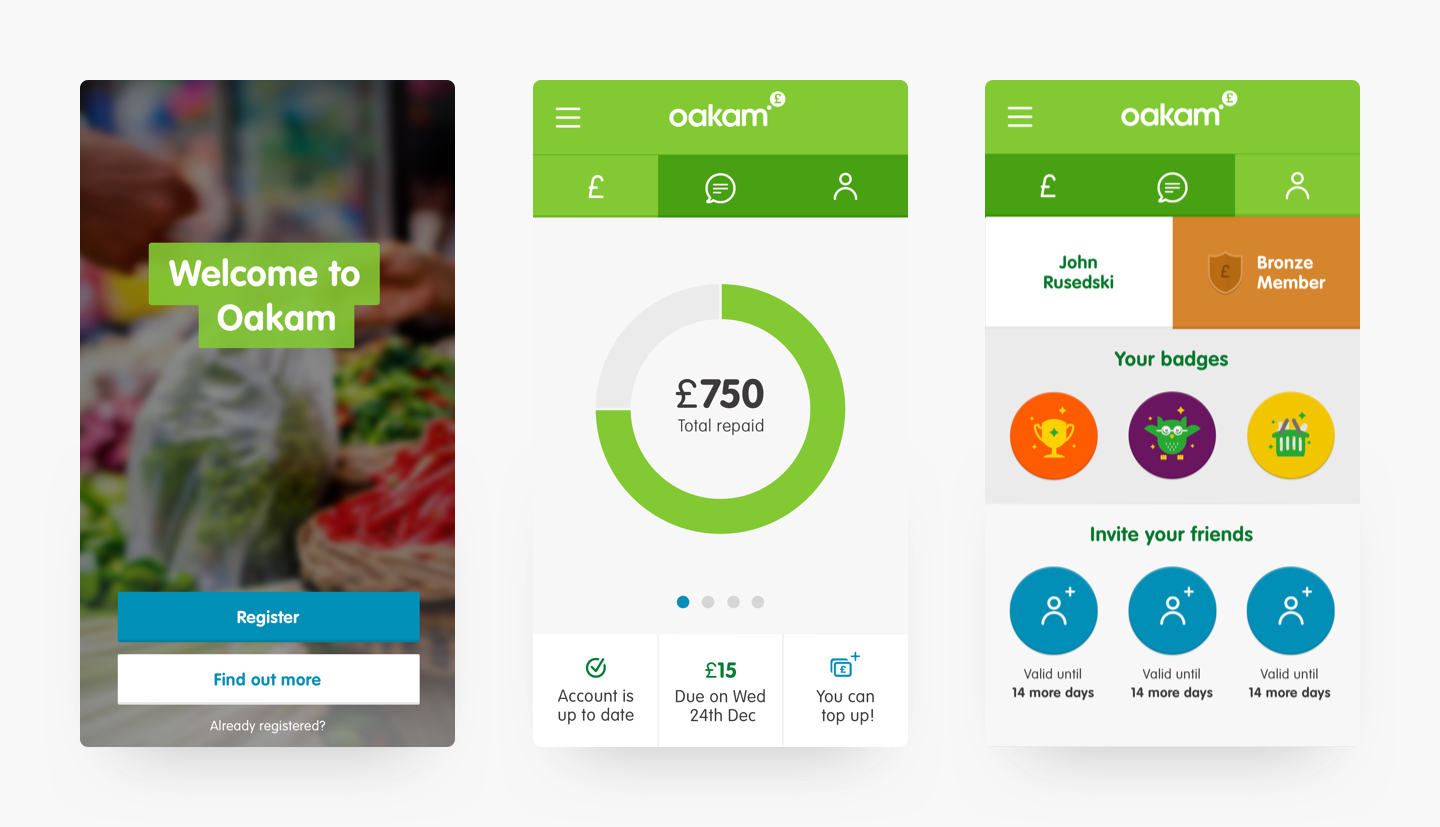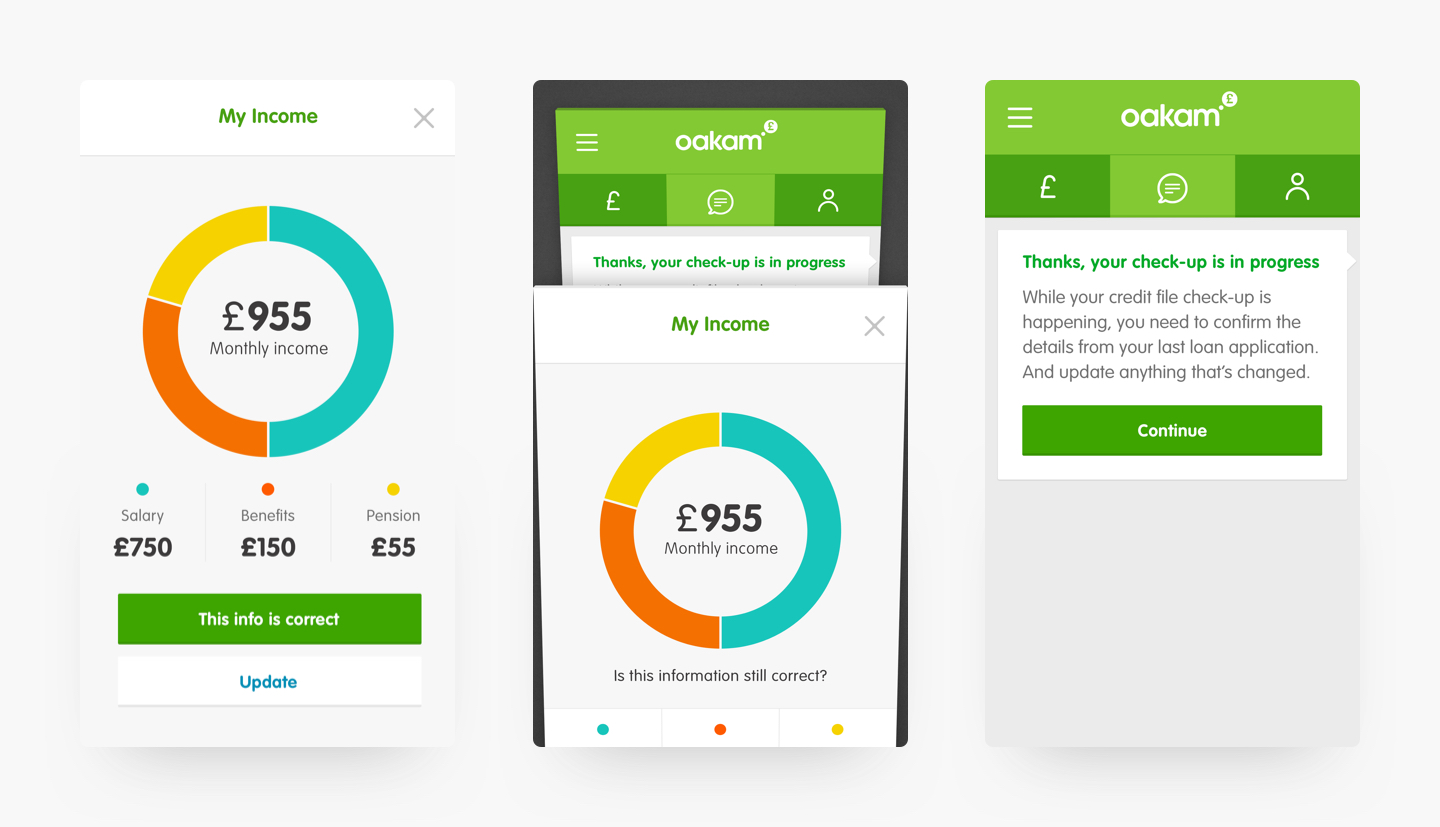 Key features
The MVP of the app came with three key features to help improve customer engagement:
Dual message feature
An area for the customer to get in contact with Oakam staff directly, this feature is used for dialogue with an assigned representative. This was intended to mirror the personal contact process employed during store visits and would include the user's language preference.
Loan details
Loan details offered up-to-date visibility of account balance. Previously customers had to contact the call centre, or go in-store to check their account balance. Settlement and next payment data is clearly laid out, for the customer to easily digest. Consequently, once the app was released, Oakam saw a 5% decrease in calls to their contact centre.
Top-up
One of the biggest complaints from Oakam's customers and staff was the processing time involved in taking a loan. This process could be strung out over hours or even days. The second release of the app introduced the functionality that allowed customers to take out loans in a matter of minutes.
The results
The app exceeded all expectations.
In week one, the Oakam app averaged 4.5 stars in the App Store. You can download the app on Google Play and from the Apple App Store
20% of active customers started using the app after only one month.
2000 users had downloaded the app in two months, on iOS alone.
11 months on, 12,000 Oakam customers have now downloaded the app, on both Android and iOS.
The contact centre has seen a 5% reduction in calls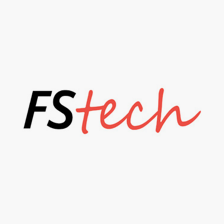 Why ELSE?
Oakam came to us because they were being challenged by changes in regulation and so needed to respond to that disruption. We used our expertise of Digital transformation, Strategy & innovation, UX & Design, Research & insight.