Experience Explorer™
Uncovering the next big service ideas for your business
Our Experience Explorer™ is for larger organisations who want to explore opportunities to reimagine their current offer. For when businesses don't have a specific service in mind but want to probe the future.
Over years of experience, ELSE have honed an approach to product/service innovation that reveals opportunities, builds alignment and sets out clear practical steps to take things to the next stage.
Using design thinking techniques (a mixture of divergent and convergent exercises) we will reveal and explore with you a wide range of opportunities that exist right across the customer experience that we're trying to provide. We will gather all the ideas you have, but also shine a light on areas outside your current view.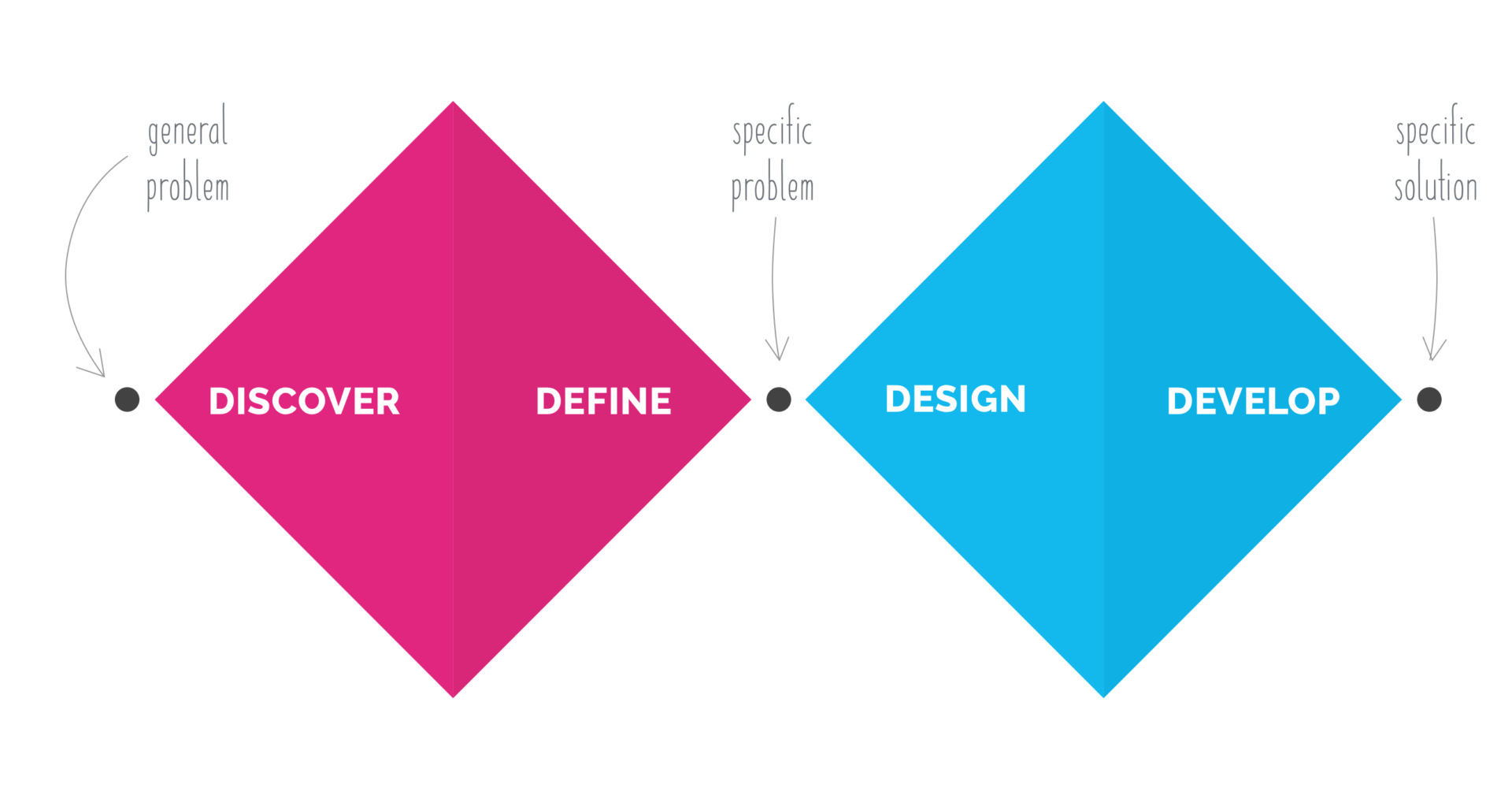 We'll also reframe how you think about the customer experience target audience and what behaviour shift you wish to encourage in them, creating interactions that serve to drive that shift.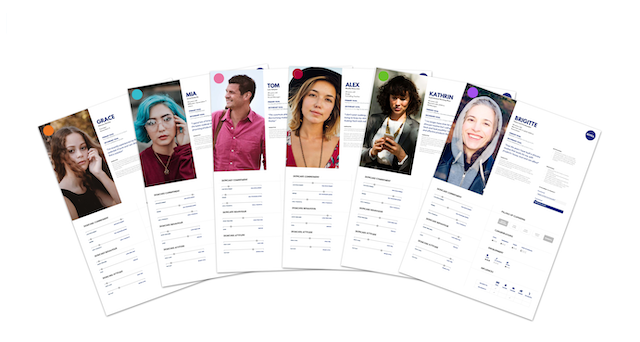 The ideas generated will be placed against 3 time horizons – things we can do now (inside 6 months), things we can do soon 6–12 months, things we should do later (18+ months)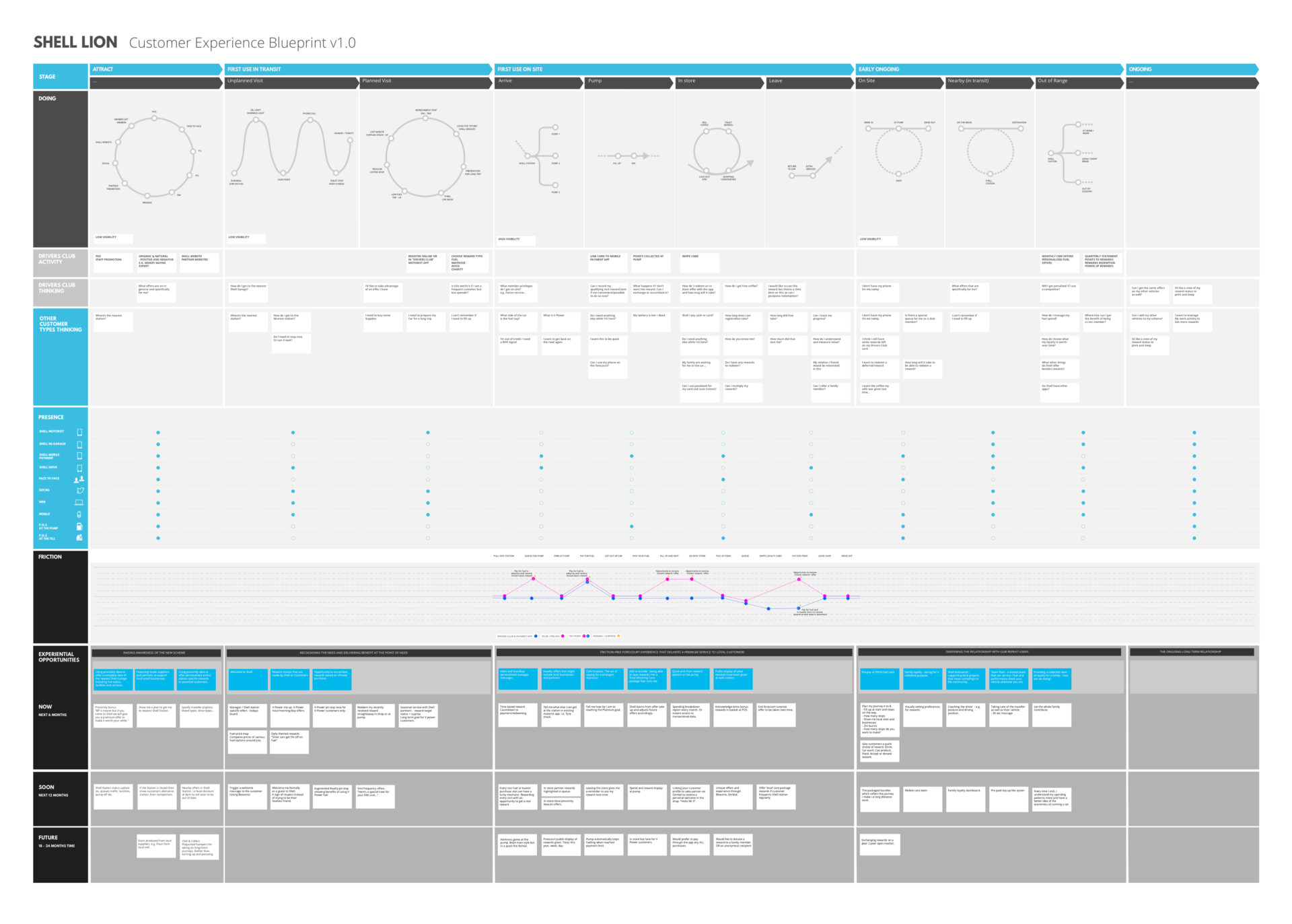 This customer-centric and strategic approach to innovation has been designed to relate the experience we provide with the future value for your business and then to outline practical steps to getting there.


Using our Experience Explorer™, ELSE has helped some of the world's largest companies identify innovative and products and service opportunities such as Nivea, Shell, Ibis Hotels, MGM and Kodak.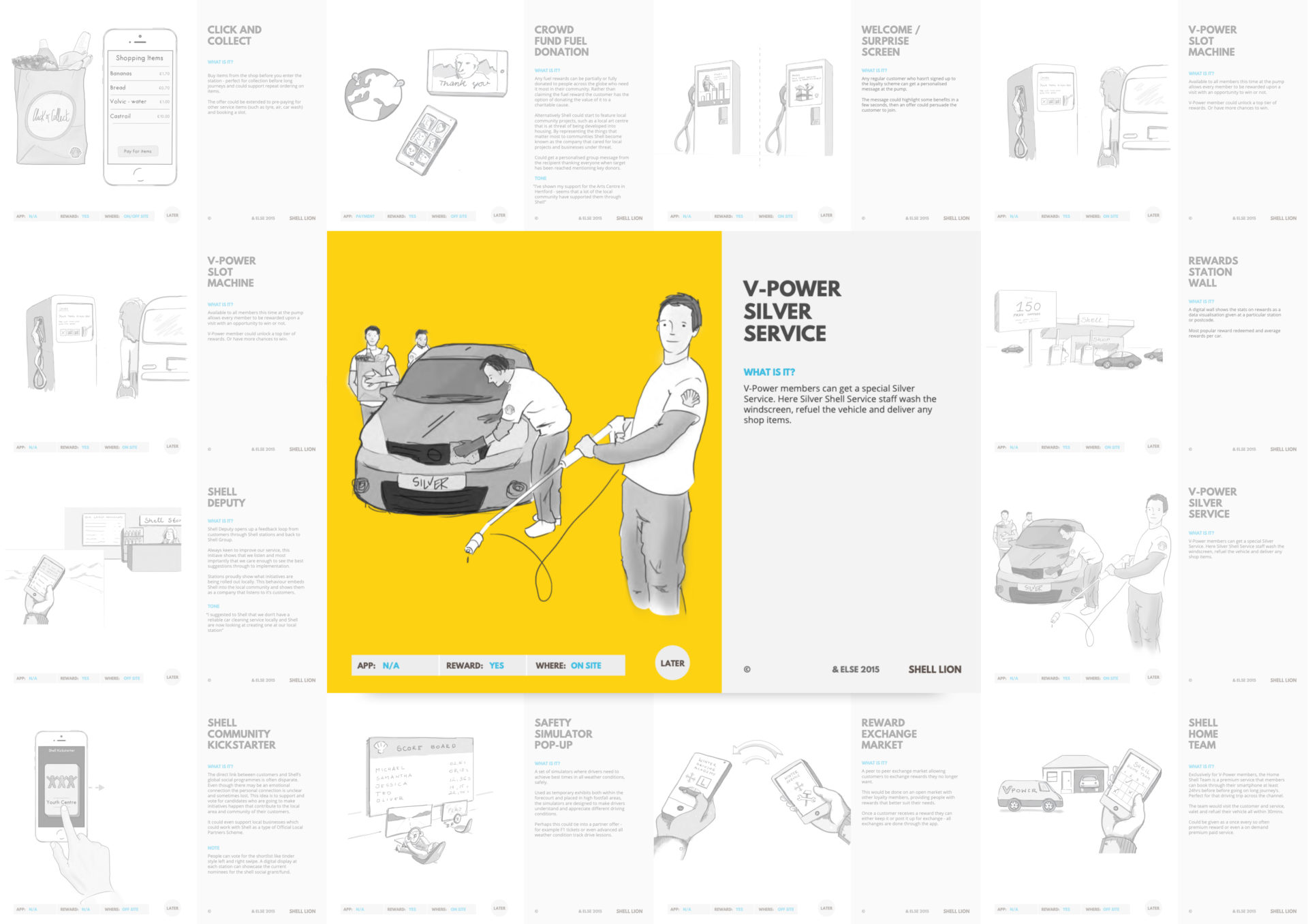 Identifying new business opportunities
It's for you if…
You have an idea for a new product, proposition or service, but you're not sure where to start
You're being disrupted by an external force, and want to work out how to respond
You used to be in first place, but not so much anymore
You need to align a set of stakeholders around a clear, shared understanding of the near-future and how to get there
It will…
Bring clarity, reveal opportunity and make the intangible, tangible
Be challenging, thought-provoking, collaborative and enjoyable
Bring objectivity, build confidence, build alignment
Produce practical, convincing and actionable output
What you get…
Something to be excited about; a set of outputs that illustrate how you can develop your overall experience to create the behaviours that you want, why people will love it, how success can be measured, competitive advantage created and sustained and with a practical plan and approach to making it real.
This comprises:
A comprehensive suite of customer propositions and service ideas – that can improve engagement and advocacy and create the behaviour shift you wish to see in your target audience.
A set of target audience personas – Describing who we are designing it for, why they'll care and what behaviour shift we wish to see in them as a consequence of this product/service existing.
An Experience Strategy– Outlining how we wish people to experience the service and how it evolves. This also includes our Experience Framework of audience takeaways, design principles and Ownable Moments that helps foster behaviour and create value. This includes:

Experience Framework

Elevator Pitch and/or Product Vision
Experience Takeaways – describing how we want our audience to feel
Experience Principles, the criteria we will hold ourselves to (including example moments in time to bring these to life)account for when we develop the proposition
Ownable Moments™ identifying the interactions in the customer experience you should really own
Universal Design Principles – criteria that don't ensure uniqueness but are still critical to success
Experience Arc – showing how the service evolves across three phases (NOW, SOON, LATER)
Future Value Measurement Framework

An Experience Blueprint – showing the holistic end-to-end CX, customer actions and intentions, channel map, tech stack, data, flow, emotional arc, persona mapping, and experience opportunities
A range of experience concepts designed to create the audience shift we wish to see – aligned against three time-horizons, and vetted and prioritised by the key stakeholder group.
A Prioritisation and Alignment Workshop – with key stakeholders and against business suitability, customer desirability, technical/operational feasibility
Emergent brand and visual design system/toolkit for delivering propositions (aligned with brand/marketing stakeholders)
High-level Product Roadmap for delivering the product arc
Next steps including detailed project delivery plan with budget
Launching something new? For established businesses or funded start-ups, our Experience Accelerator™ takes a product idea and transforms it into a viable product/service proposition.

An intense yet inclusive approach produces compelling and detailed output that paves the way to launch.

Takes 6-8 weeks
Startup or scale-up? For early-stage innovation projects, our Product Primer™ brings your idea to life by partnering our design capability with your product vision.

Together we create a prototype user journey along with pitch deck to create momentum, foster buy-in and invite investment.

Allow 4-5 weeks>