Geneva
Tourism
A local guide for a global audience
If you want an authentic experience, trust a local
Geneve.com helps promote Geneva as a leisure and tourism destination, being both the gateway to the Alps and a unique and inspiring international city. But they didn't want to be just another general travel website like Trip Advisor, instead, they wanted to become your local guide to a city that has far more to offer than many realise.

The new site improved pages per session by 86%, showing that people are exploring the site on average by one more page than before.
From promotion to invitation
To support their new positioning of becoming a local guide, we shifted the experience from one of promotion to one of invitation—inspiring people to explore the many contradictions and wonders of the city.
Geneva is uniquely situated. We knew that imagery would be key to creating drama and richness, and to celebrating those unique aspects. Key areas are brought to life using an on-the-ground and candid perspective. Incidental moments, curated from homegrown sources, help build an Instagram-style appeal. Textures, patterns, depth of field — each shot helps support the feeling you're in the hands of a local who can show you things no one else can.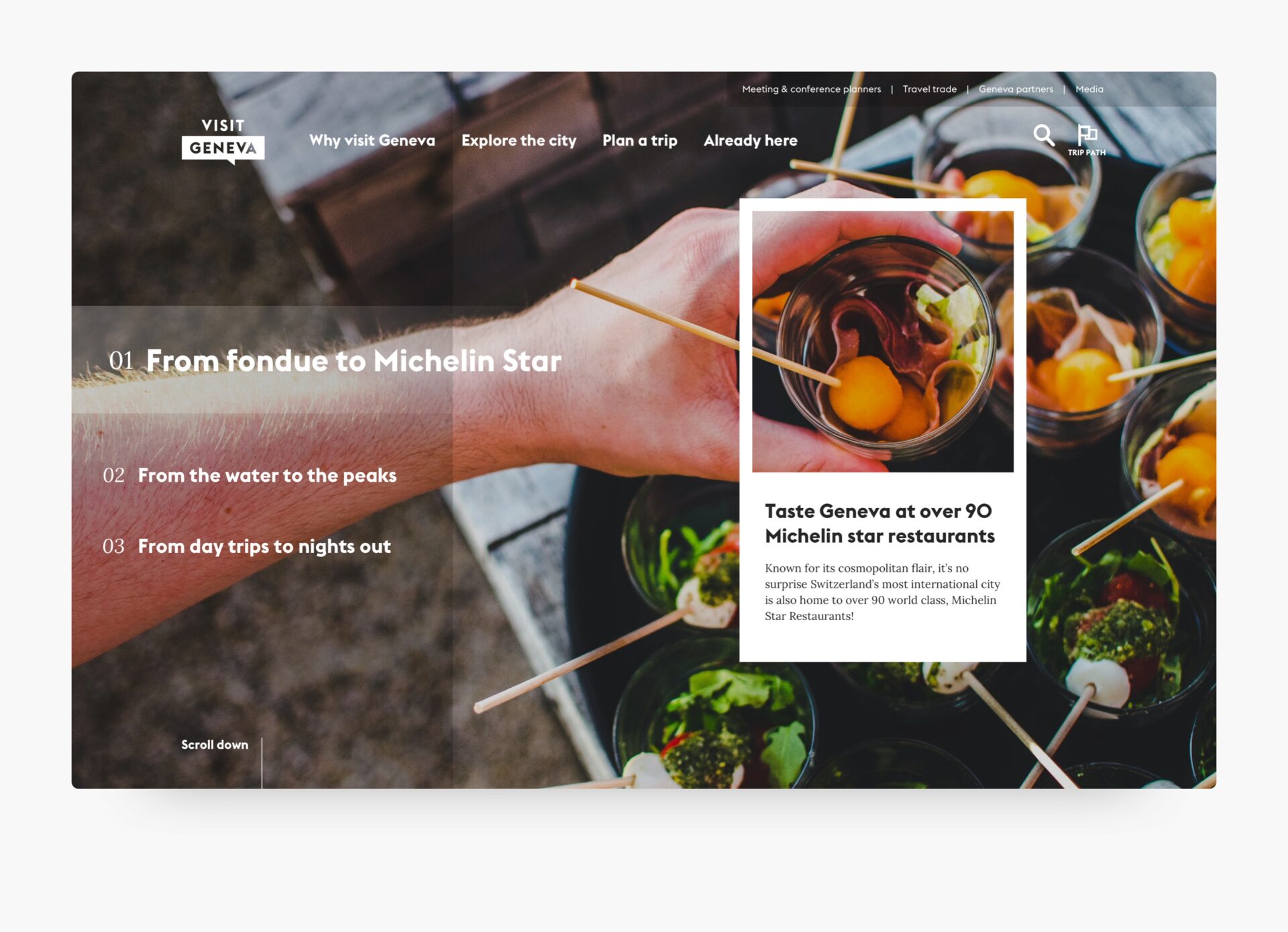 The site invites visitors to explore what the city has on offer in different ways. An immersive video that highlights contrasting aspects of the city and draws focus to something that can be booked within the video frame.
Motivations and seasonal experiences
Using their motivations for visiting Geneva, we can help visitors find the most relevant and exciting content for their stay.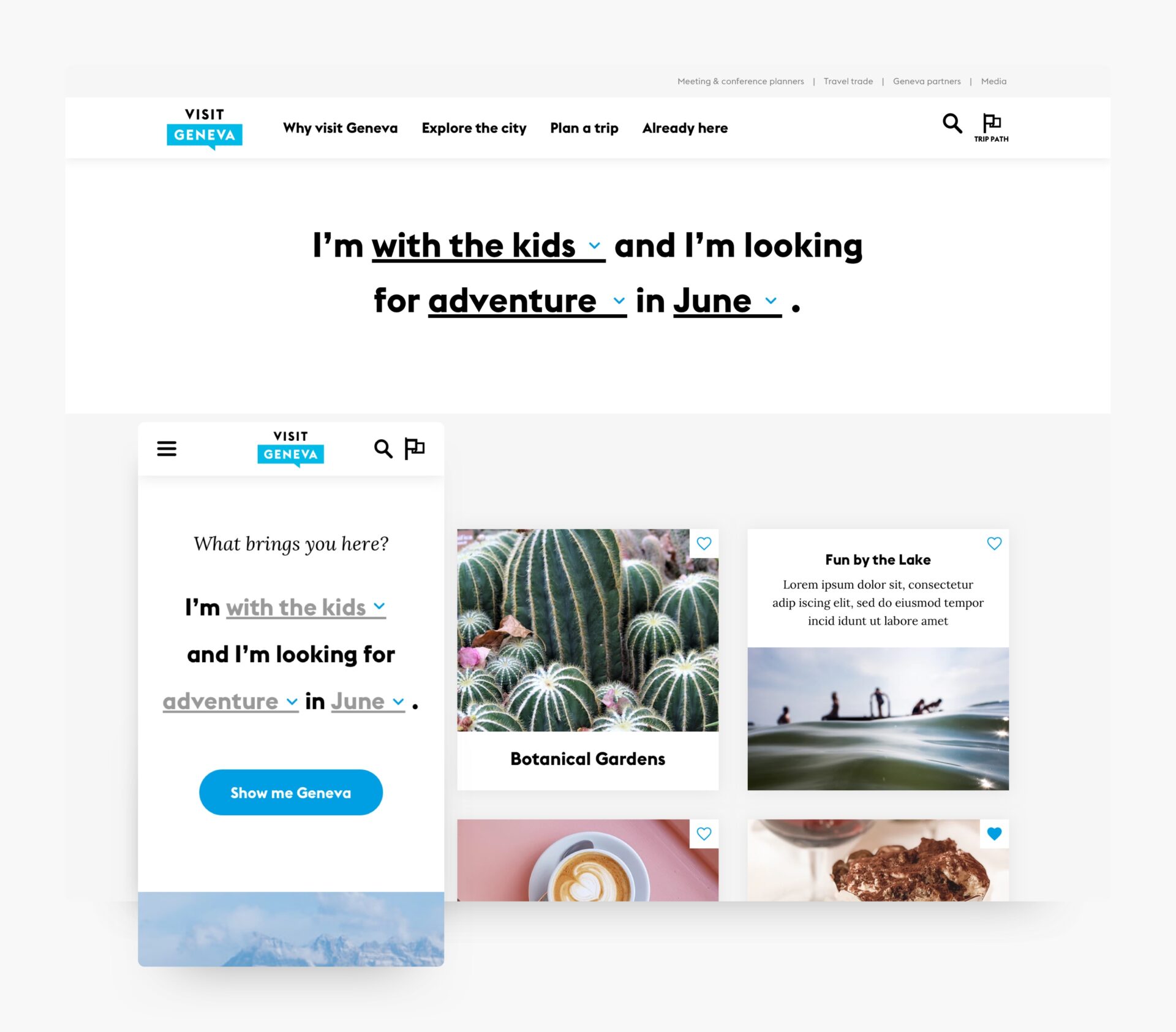 Geneva changes dramatically by season. To reflect we wanted to brings to life the myriad of experiences throughout the year. Knowing their motivations for visiting Geneva, we can help visitors find the most relevant and exciting content for their stay.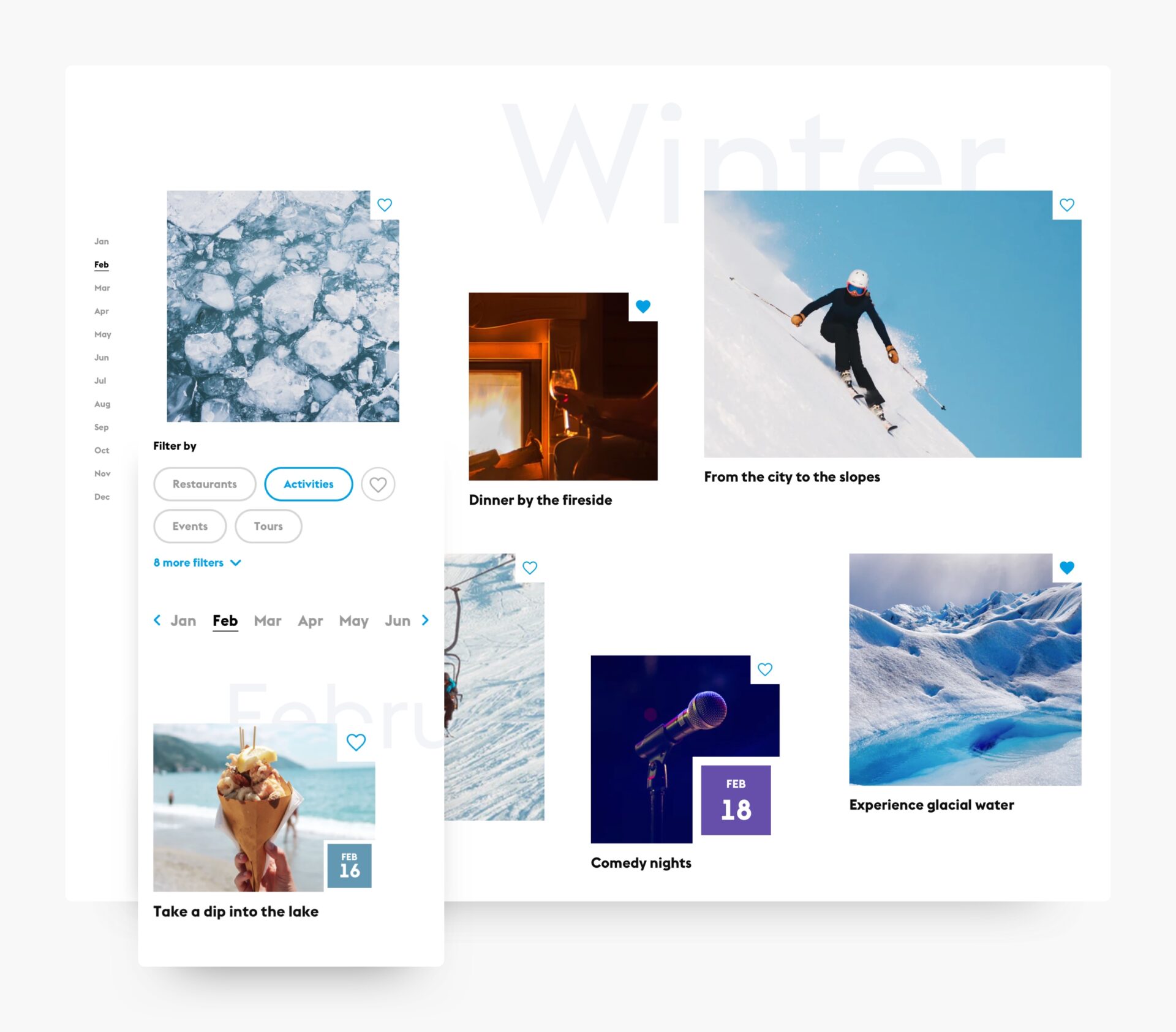 The 'Trip Path' enables visitors to favourite activities and build their own collections of interests. The site can then work harder for them and guide them to things they might want to consider. They can also look to local curators within the site who share their interests for further inspiration.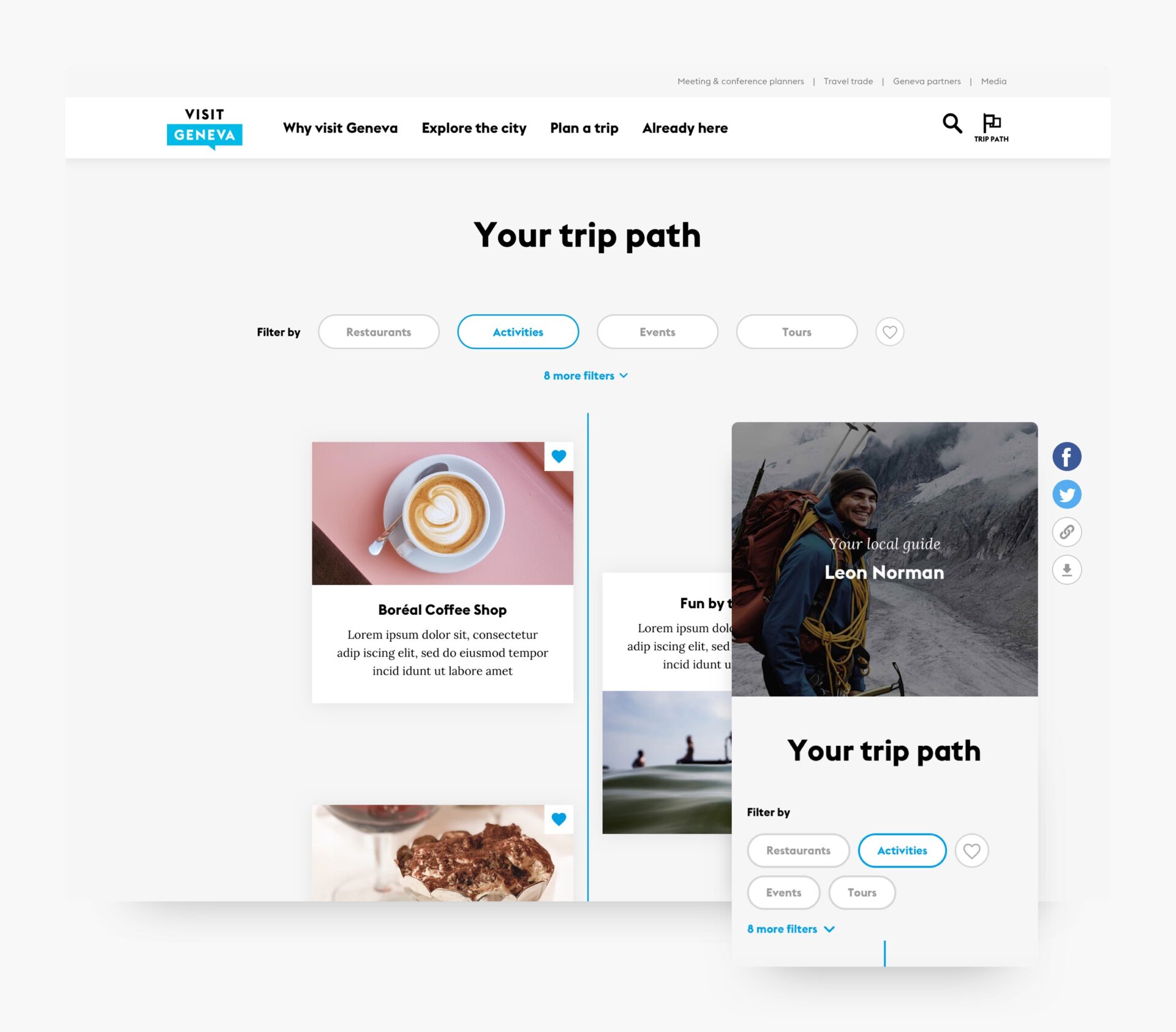 For the Geneva team, having access to this data meant they could gain a better understanding of their visitors' needs and continue to offer more relevant options. So, the site becomes an always-improving experience of test and learn.
The results so far
5-months following the relaunch, improvements were recorded across 3 core website engagement metrics:

Following the first 50-days of the new website going live, Geneve.com is not only engaging better with its visitors, but they're spending significantly more time on the site (+118% increase average session), browsing through more pages of the new content (94% increase in pages per session).
"The site is a cornerstone of our program and ELSE really understood the shift we wanted to make—by creating this local guide which accompanies tourists visiting Geneva in an authentic and personal way. We are very pleased with the early results."
Celine Briod, Director of Digital of Geneve.com