News & Views
Here we explore why elevating the status of your design system might be the key to realising your product ambitions.
We're often asked about how we organise ourselves and our work. Here we share our bold approach to developing as individuals, and as a team, while improving our effectiveness for clients.
To effectively measure the value of design work, we need frameworks that promote objective assessment, carefully balancing out the opinion of the most dominant person in the room.
Discover the unifying power of the Experience Blueprint and how using it to explore your customer's journey can unlock new service opportunities.
Why understanding what design maturity is, and why it matters, can help businesses establish the right culture, capability and communication channels to better harness the power of design.
This phase of forced remote working gives us all an opportunity to think about how we organise ourselves and our work so that we not only continue to produce great work, but it feels great to do. For a successful transition, here's why a shift to goal based working is a must…
Return to the office. Don't return to the office. One thing is for certain: there isn't a simple return to the way things were. Can the design industry figure out more effective ways of putting things back together?
As Covid-19 continues to disrupt our daily lives, and our businesses, no one knows for certain which way the tide is going. Some however are well placed to make the most of unexpected opportunities…
Elevating the practice of design is an area that remains challenging for businesses, and predominantly this is down to attracting the best talent. Read how we're evolving the client agency relationship to one of flexibility and partnership…
Knowing the marketplace today is evolving faster than ever, and along with customer's ever-shifting expectations, the pressure to innovate is greater than ever. Effective design can help your business discover future value.
At the time of writing, the UK and much of the world is one or two weeks into forced isolation and remote working. I wrote this article in response to a conversation I had at a BIMA Online Roundtable, where we discussed how the digital industry might need to respond to the COVID-19 outbreak.
ELSE selected by O2 as the experience design consultancy to help drive product innovation and increase customer advocacy.
Since January 2020, ELSE has been working with O2 teams and partners to drive product and service design for O2 Priority, developing new and exciting ways to reward O2 customers with exclusive perks and experiences.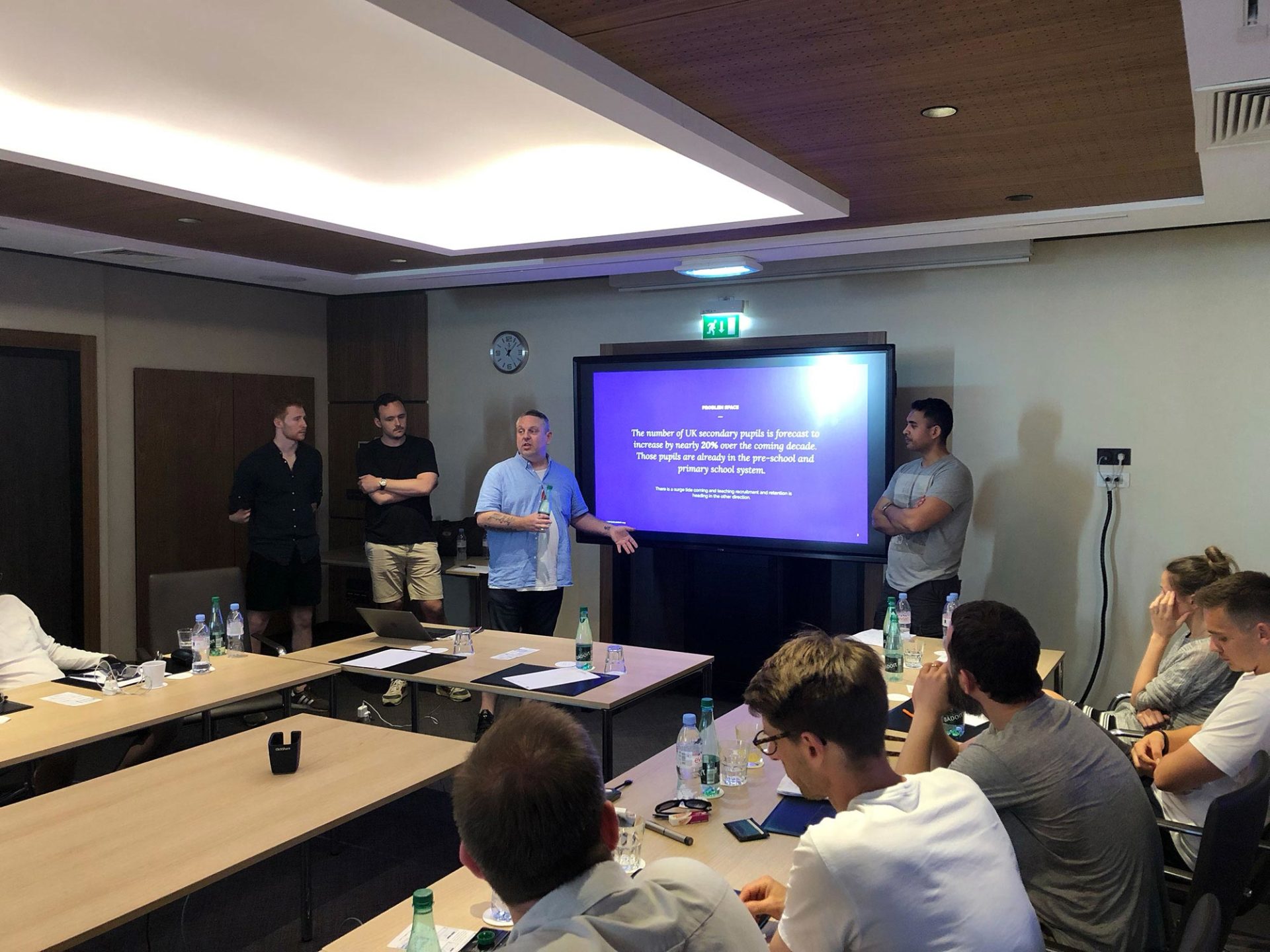 ELSE ACADEMY
A culture of R&D
Being given time to explore, to learn, to expand our understanding of new areas, is a luxury. It's a rather fragile cultural space that needs continual protection and cultivation.
5 minute read Read article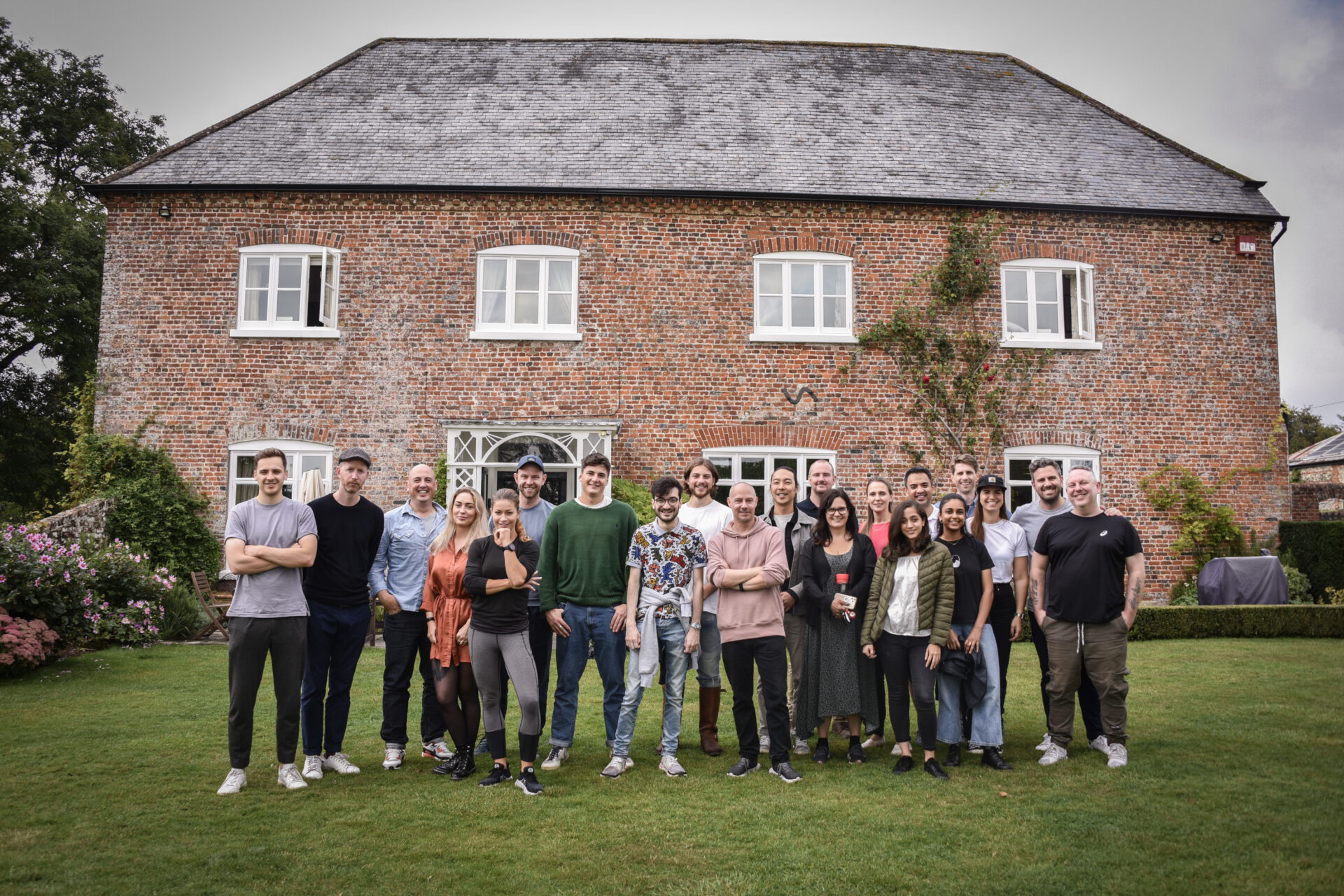 ELSEr STORIES
MEET THE TEAM
We're quite a colourful bunch. Read our short ELSEr stories, and see what we're all about.
ELSE, together with Fred.Olsen, is celebrating a gold win for the 'Best use of digital from the sports, travel, leisure and tourism sector' category at the recent Digital Impact Awards 2022. The awards aim to set the industry-wide benchmark in…
Against the backdrop of the pandemic and uncertainty across the sector, Fred. Olsen Cruise Lines asked ELSE to reimagine how their digital experience could help them acquire new customers, and inspire greater numbers of travellers to return. Fred. Olsen recognise…
As inflation reaches a 40-year record high, ELSE's "Big Switch Off" report leverages insights from over 1,500 bill payers based in the United Kingdom to reveal what people want – and how they feel – about their energy providers. The…
"A four-day week can lead to afternoon epiphanies and an improved life-work balance, though there are complexities for designers considering the transition." Hear hear. We couldn't agree more with the opening of Design Week's recent article on working a four-day…
Today, we are celebrating Gareth Jones for his recognition as a Rising Star in The BIMA 100. Always both curious and effective, Gareth — one of our Experience Architects — has introduced successful hackathons for ELSE's client O2, and has…
This month the BIMA Creative Council welcomes ELSE's Chief Design Officer, Dave Dunlop as its new member. Dave will be bringing his experience in innovation and is hoping his Experience Design perspective can help support the Council's work: "The Creative…
Dave Dunlop, ELSE's Chief Design Officer, is out to be inspired by excellence once more as he joins the Design Week Awards panel of judges. Dave will be assessing the digital category and focused on all that encompasses, including interaction design,…
After two years of no face-to-face SxSW, ELSE made an in-person return to this gigantic conference hosted in Austin, Texas. Here's the round-up we shared with Design Week.
ELSE is proud to be Great Place to Work-Certified™. Great Place To Work is the global authority on workplace culture, employee experience, and leadership behaviours proven to deliver market-leading revenue, employee retention and increased innovation. "ELSE was founded on a…
Last year, in the midst of lockdown, ELSE hit the 10 year mark. With everything that happened in the world, we're only now taking a minute to celebrate.Looking back at the work we've done, we feel enormous pride. And looking…
ELSE's Chief Design Officer, Dave Dunlop, shares his perspective with CEO Today on the importance of headspace and why businesses leaders should consider carving out room for creativity.
In some ways, this was our most cherished team retreat yet. Like the rest of the world, we were been deprived of face-to-face time as a team since the pandemic took hold. Each year we 'retreat', taking time out of…
This Summer The Future London Academy will host six Innovation Masterclasses for CEOs, founders, heads of design, innovation departments, and other leaders tasked with driving innovation in their organisation. At the heart of these masterclasses is the desire to help…
The healthy ageing sector is one that's seen exponential growth in recent years. UKRI(UK Research and Innovation) and Innovate UK have build a vibrant community of practice around this area. UKRI is the national funding agency investing in science and…
ELSE's founder, Warren Hutchinson, joins a panel of leading figures from across the UK digital community who'll be casting their expert eyes over first stage entries of the BIMA 10 Awards. BIMA created the BIMA 10 to 'celebrate work that…
Design talent from Northumbria University and The Dyson School of Design Engineering, Imperial College Two more interns are warmly welcomed into the ELSE fold this summer. Phoebe Lewis and Jack Polturak are the latest design talent to join the Academy…
The local guide to an international city We're very excited to see an all-new and more tailored Geneve.com go live. It's a project we've loved working on for a city we've loved visiting. For a long time, Geneve.com has helped…
How ELSE helped X-Lab make testing faster, simpler and more reliable.
ELSE's Founder, Warren Hutchinson, joins the DBA Board of Directors to help further bridge the gap between education and the design industry.
Sway – a service designed to make climate change tangible – is shortlisted as a DI Awards finalist Experience design consultancy ELSE is acknowledged as a DI Awards finalist, and receives an honourable mention for Sway – a service designed…
ELSE has been selected by O2 as the experience design consultancy to help drive product innovation and increase customer advocacy. Since January 2020, ELSE has been working with O2 teams and partners to drive product and service design for O2…
DAVID FRIEDMANN & JOSEPH SHEPHERD, ACKNOWLEDGED FOR THIER ACHIEVEMENTS AND WELCOMED INTO THE BIMA 100. ELSE recently welcomed in two new interns from the James Dyson School at Imperial College. Nurturing and mentoring interns and bringing design talent up through…
For another year running ELSE's creative partner, Dave Dunlop, will join the DBA's panel of mentors. Also joining as a mentor is ELSE founder and chief experience officer, Warren Hutchinson, who in earlier years enjoyed being a mentee of the…
Experience design consultancy ELSE has won a Gold Award for its work on Loterie Romande's new eGaming platform at the DBA Design Effectiveness Awards 2019.
Experience design consultancy ELSE picked up two awards for their work on Loterie Romande's new eGaming platform at the 2019 Digital Impact Awards.