Shell
New ways to deliver loyalty for one of the world's most valuable companies
Shell Transport & Trading is the seventh largest company in the world as of 2016, in terms of revenue, and is one of the six oil and gas "supermajors".
ELSE were invited to collaborate with Wunderman and the Shell loyalty team, on how we could raise the value of the UK Drivers Club loyalty programme.
In a highly collaborative approach, ELSE redefined the way in which loyalty was understood. We looked at how Shell could deliver loyalty as a service, to their customers both on and off the forecourt.
This culminated in a workshop with the Shell marketing and loyalty teams, to understand and push forward with a new ways of driving loyalty.
A bit of background
With a digitisation programme under way, and having already launched several digital products, including their first pay-at-the-pump app, Shell wanted to rethink how they engage with their customers on the forecourt.
ELSE were asked to translate their existing card based loyalty scheme into an app-based experience.
Shell have seen a decline in customer engagement of their loyalty scheme, despite an increase in customer base in the UK (over four million visits per month).
The loyalty card was perceived to not be delivering the value that Shell customers expect of a premium fuel brand.
Identifying the opportunities
In close partnership with Wunderman, we developed service design concepts to make interacting with Shell feel more premium and more memorable.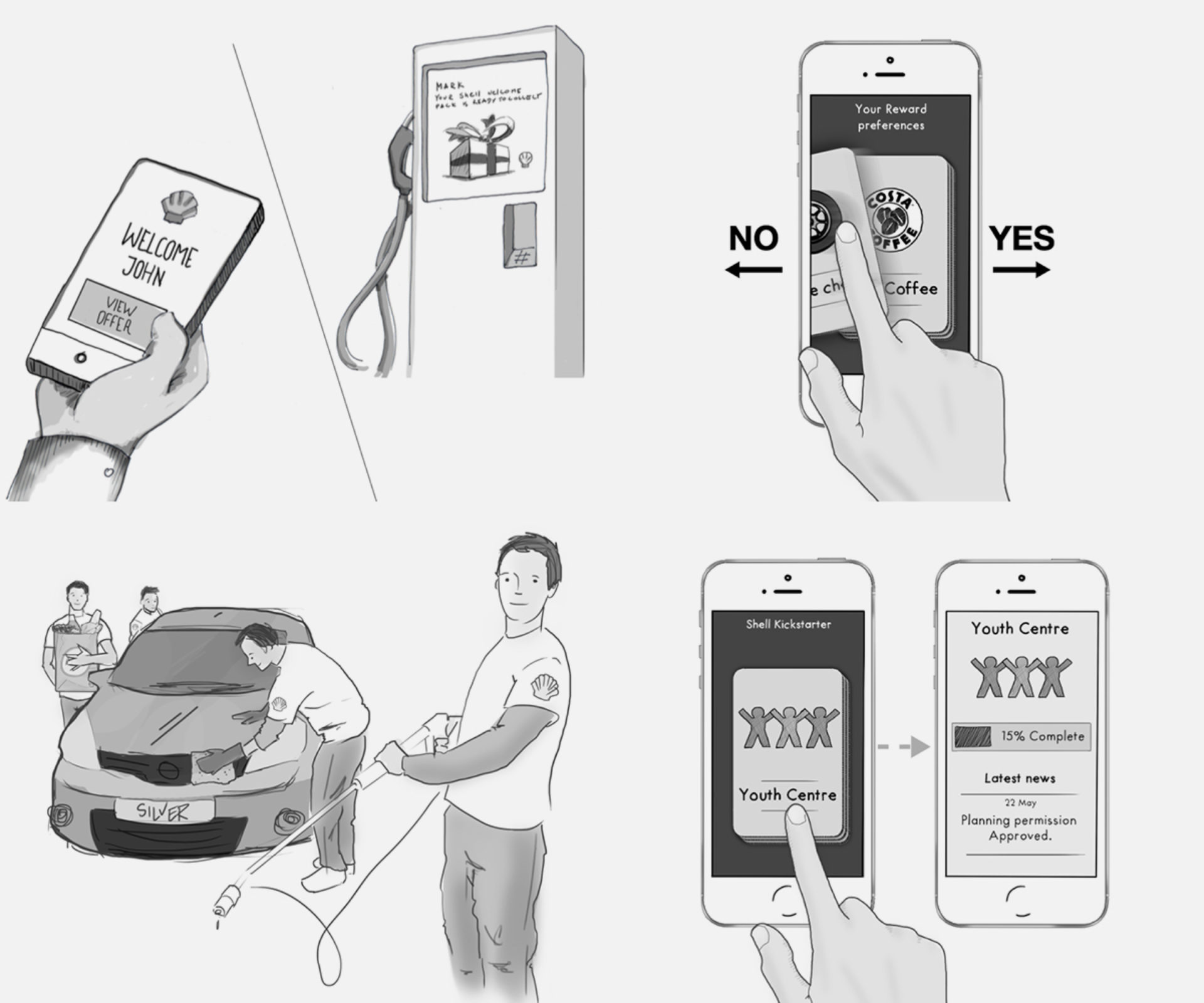 We charted the customer journey, using an Experience Blueprint. This highlighted, as well as friction on the forecourt around payments, some fundamental opportunities before and after a visit, that could deliver loyalty as part of the entire digital eco-system.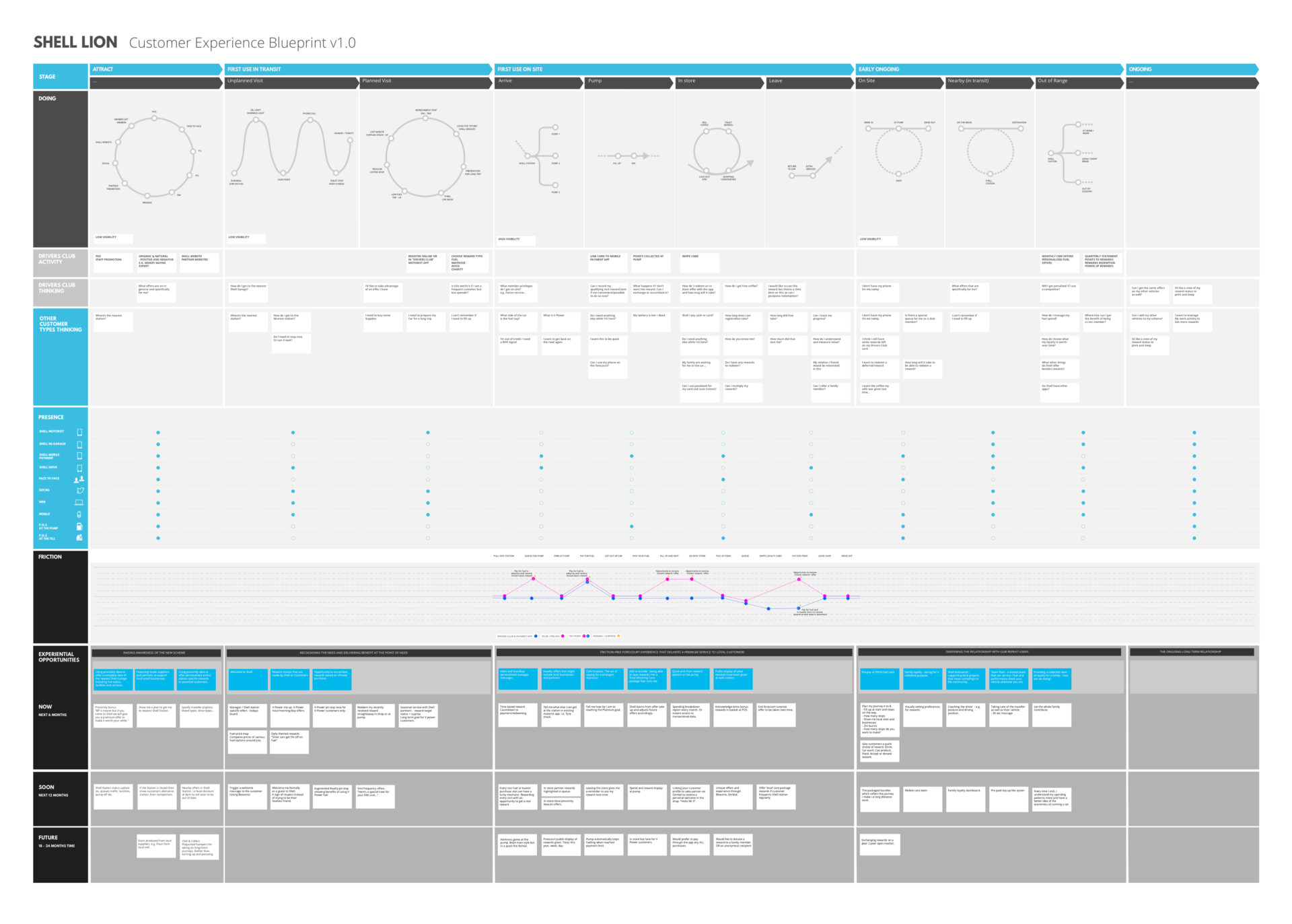 From this activity, the true scope of work started to emerge. We organised ideas that could be delivered Now (within six months), Soon (within 12 months) and Later (18 months+).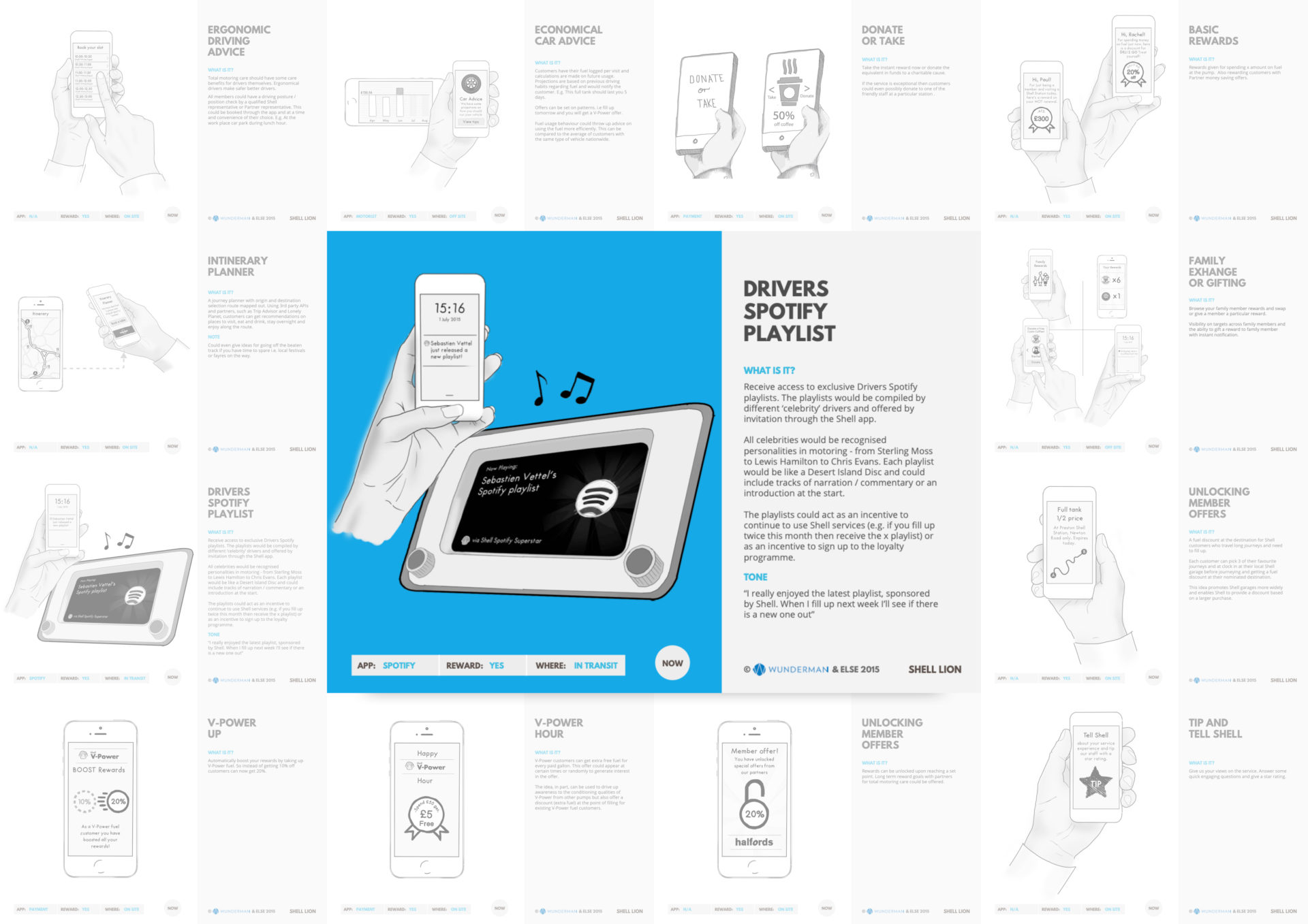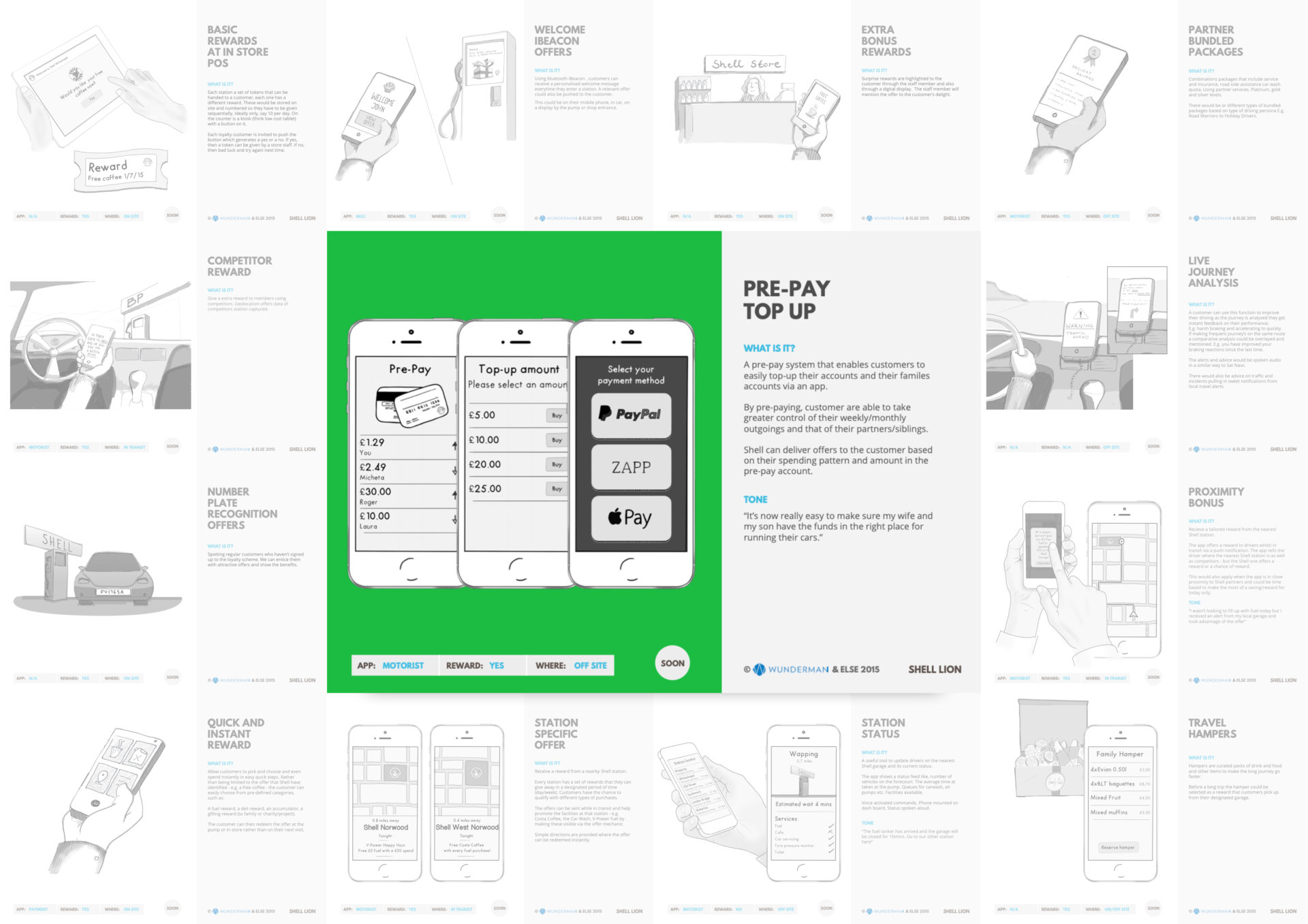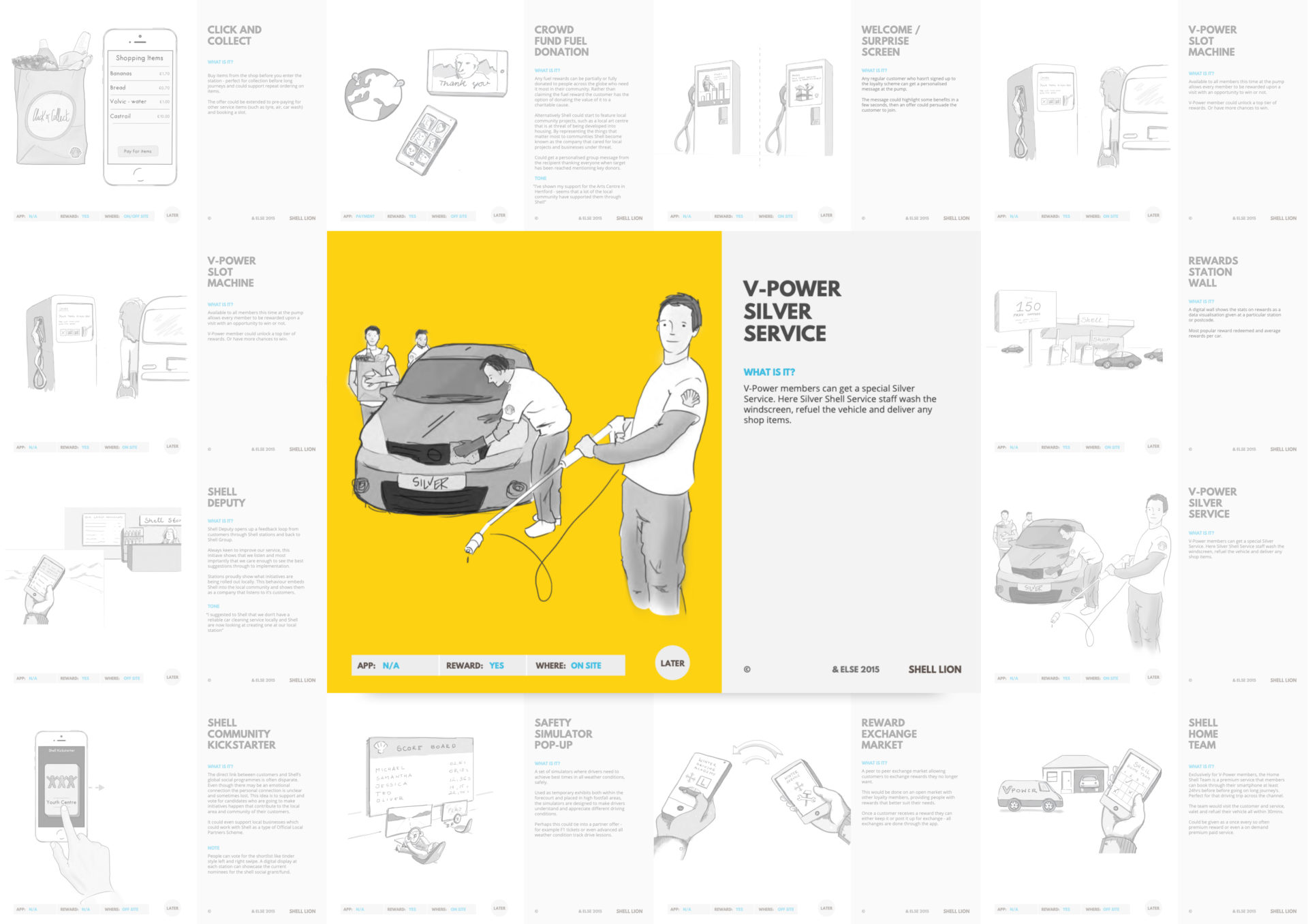 A plan was now in place – starting with how their existing apps and tools could be brought into a loyalty eco-system, to help kick-start behaviour change.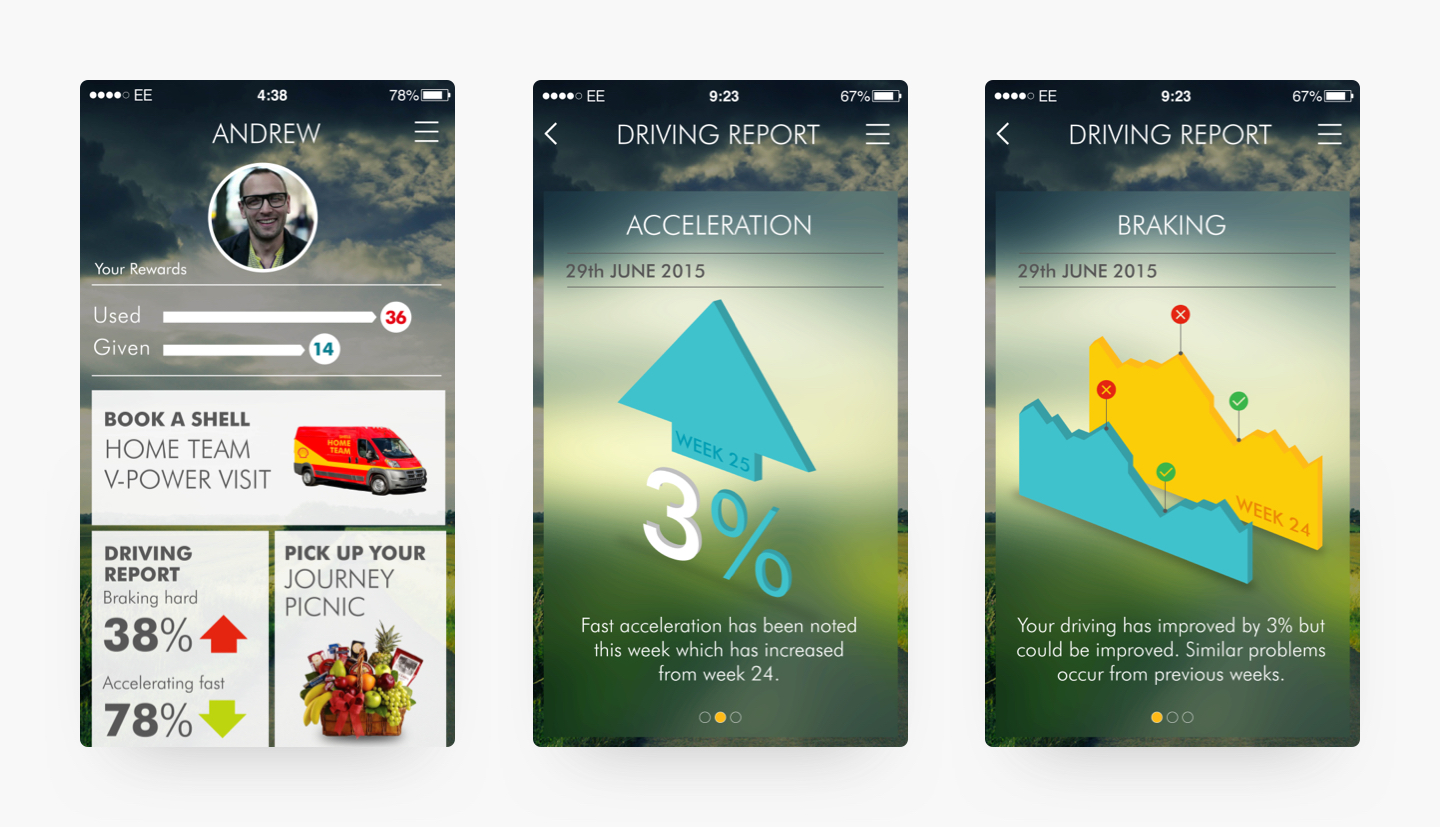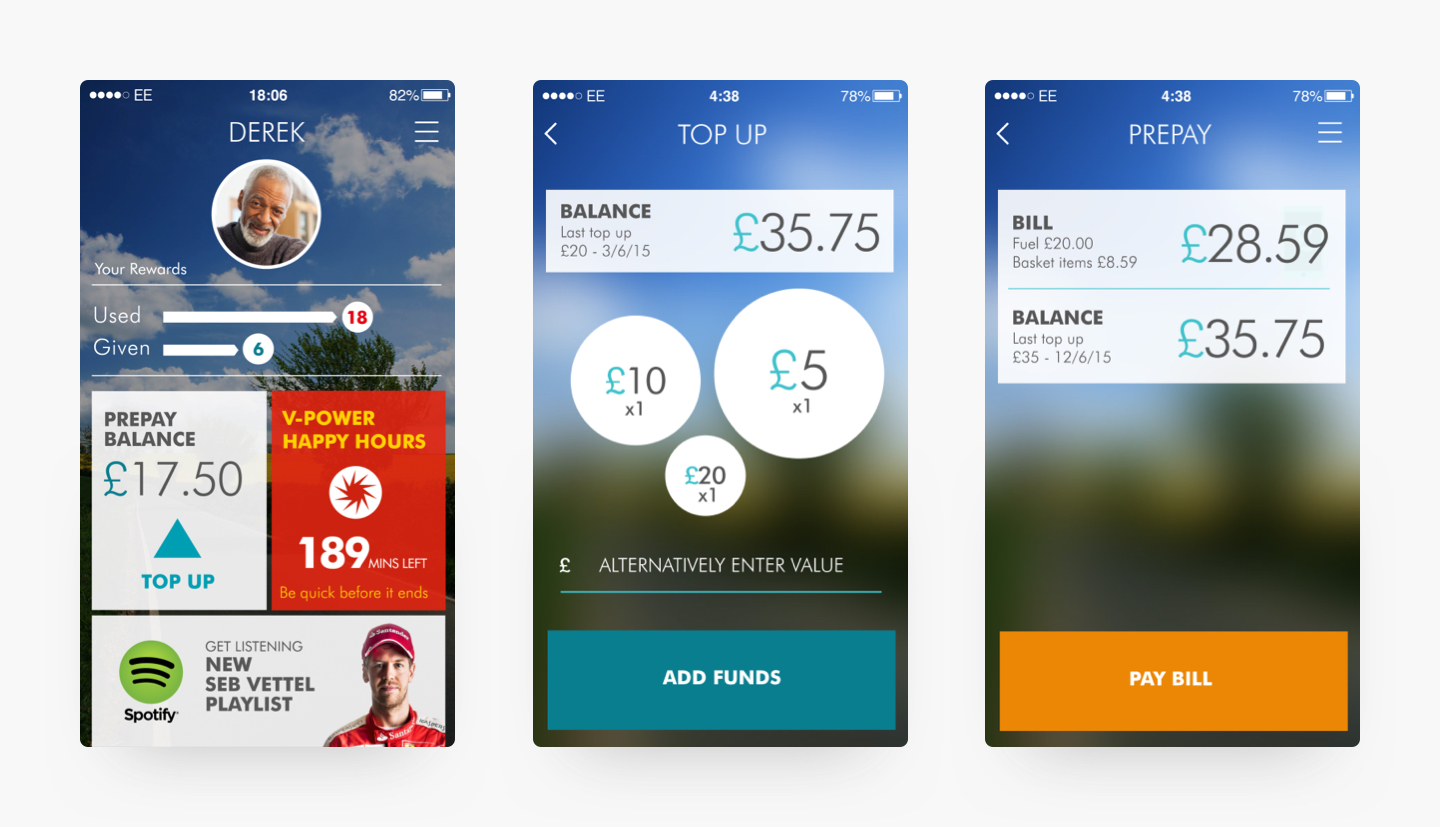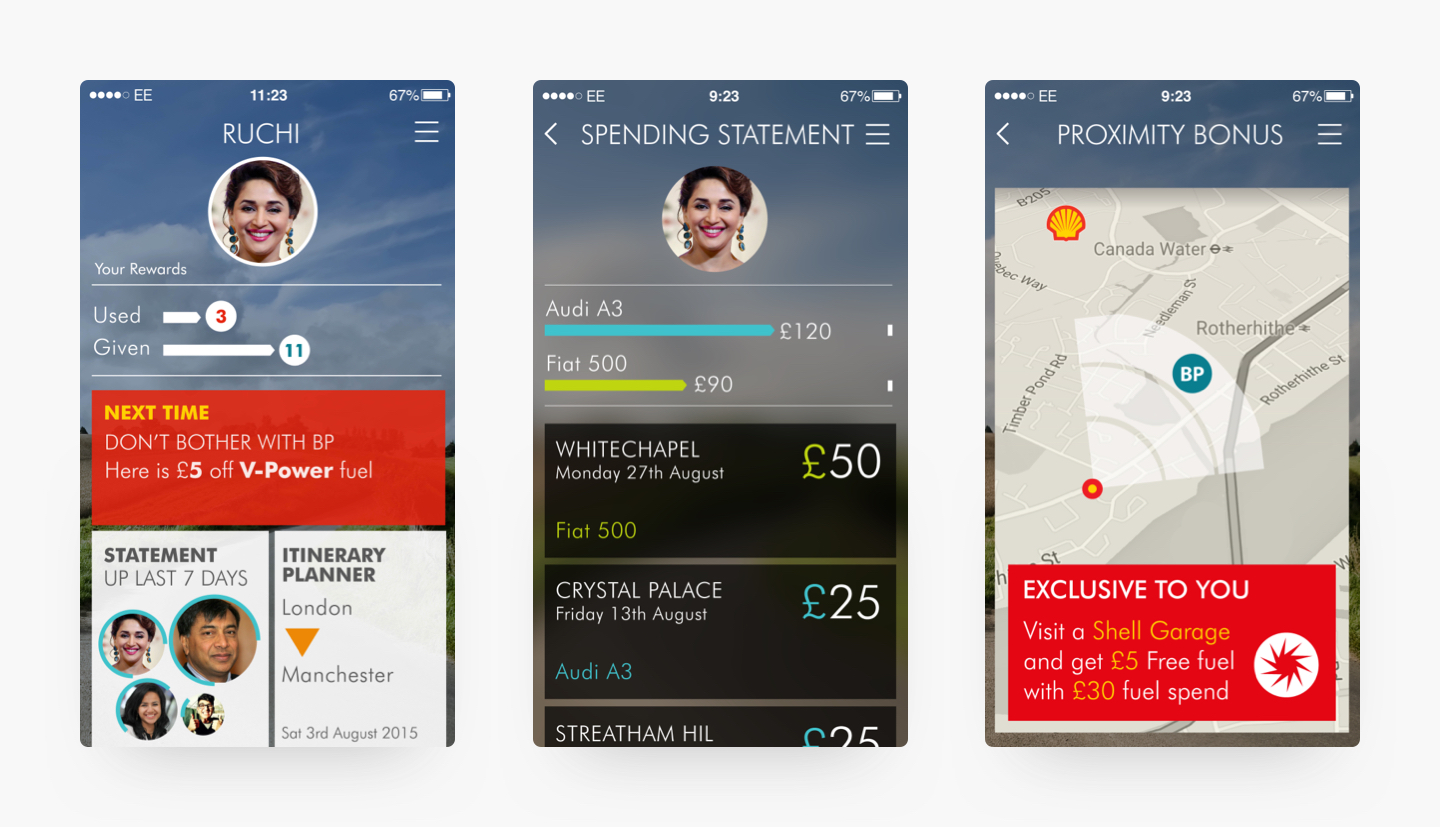 Outcomes
The culmination of the design thinking was used to run a workshop with the wider Shell stakeholders, to understand how loyalty could be delivered as a service across all of their digital properties.
The work was a success and led onto applying the same process for the global marketing teams at Shell.