Startups and scale-ups
We love working with startups with big brave new ideas. And we love helping companies mature their product to better fit with a market need.
Whether you're in the very early stages of assessing a market fit, or you're looking to bring your product to a stage that will start to scale it's usage and appeal, ELSE has a track record of working quickly and effectively to support businesses launch.
Here are a handful of projects from recent years where we helped realise an idea into a solid product design vision.
Businesses we've helped launch
Featured projects A snapshot of our experience with Startups
WeFarm: The internet without the internet
WeFarm is the internet for people without the internet. It allows farmers in developing countries across the world to share knowledge with each other using SMS.
Today, WeFarm has provided over 10 million answers and 350 million messages shared. It is the world's largest farmer-to-farmer digital network. We helped WeFarm launch back in 2014 after 7 design sprints and end-to-end testing in the Nandi Hills in Kenya.
WeFarm earned serious kudos later that year, picking up a Google Impact Award as well as being named amongst the 2014 Nominet Trust 100.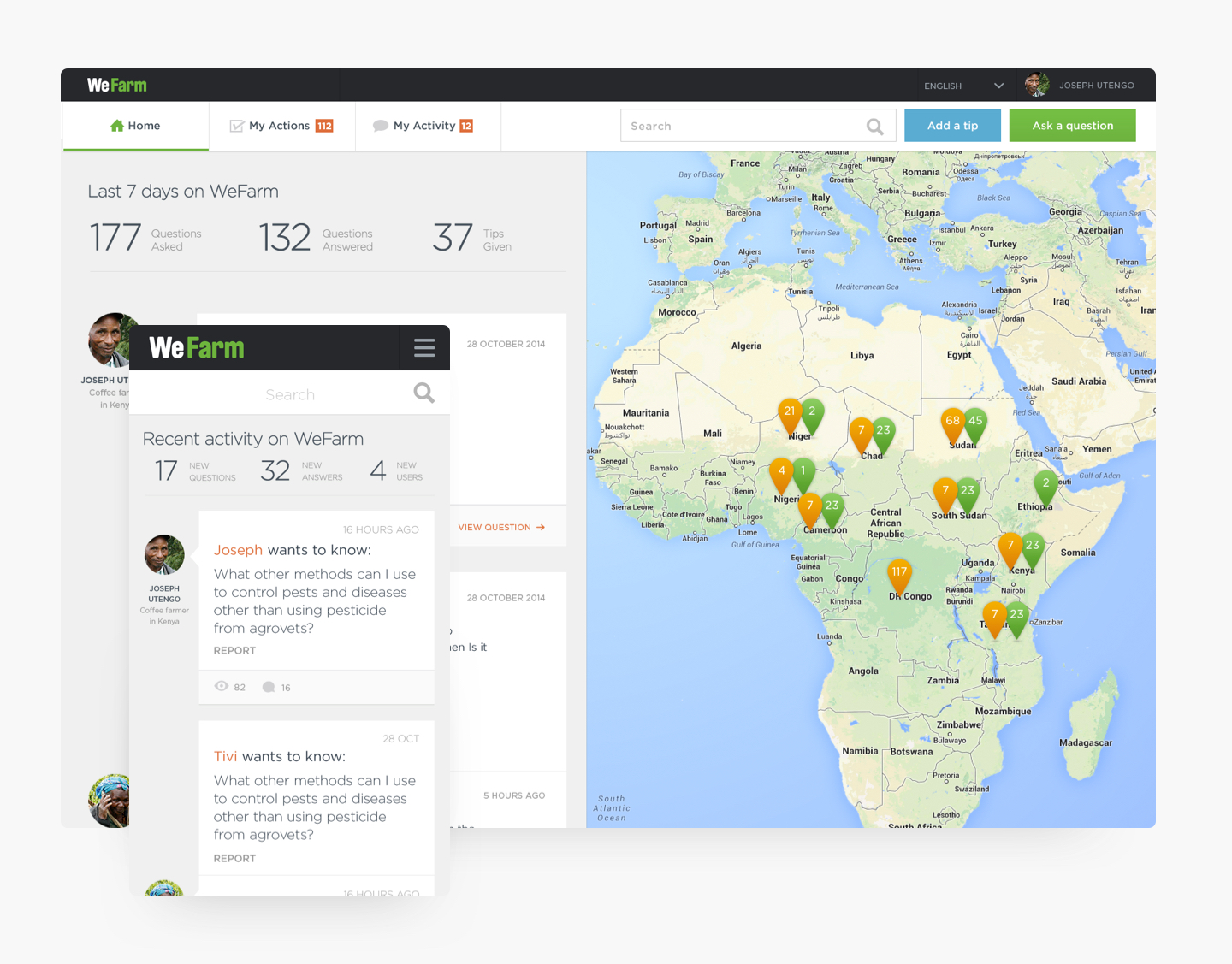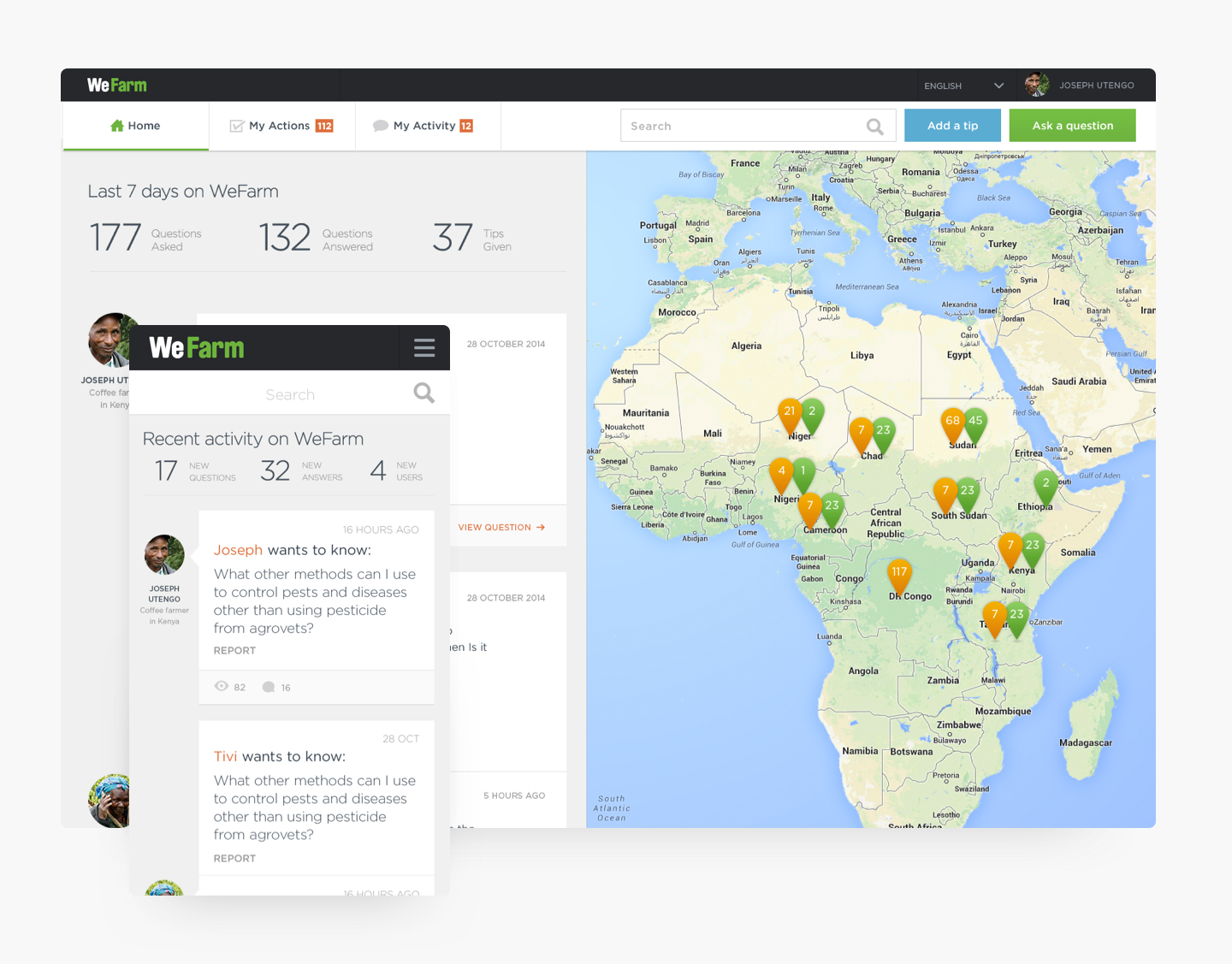 HiP: A new model for property ownership
HiP wants to turn home ownership into 'shares' – stored securely via blockchain – where they can be traded to suit home owners and investors alike. This new model democratises access to the property market and makes owning property a reality for the majority, not just the few.
Co-locating with the HiP product team we quickly brought to life a user journeys for what the product could be before bringing to life in high resolution prototypes for use in an investor pitch.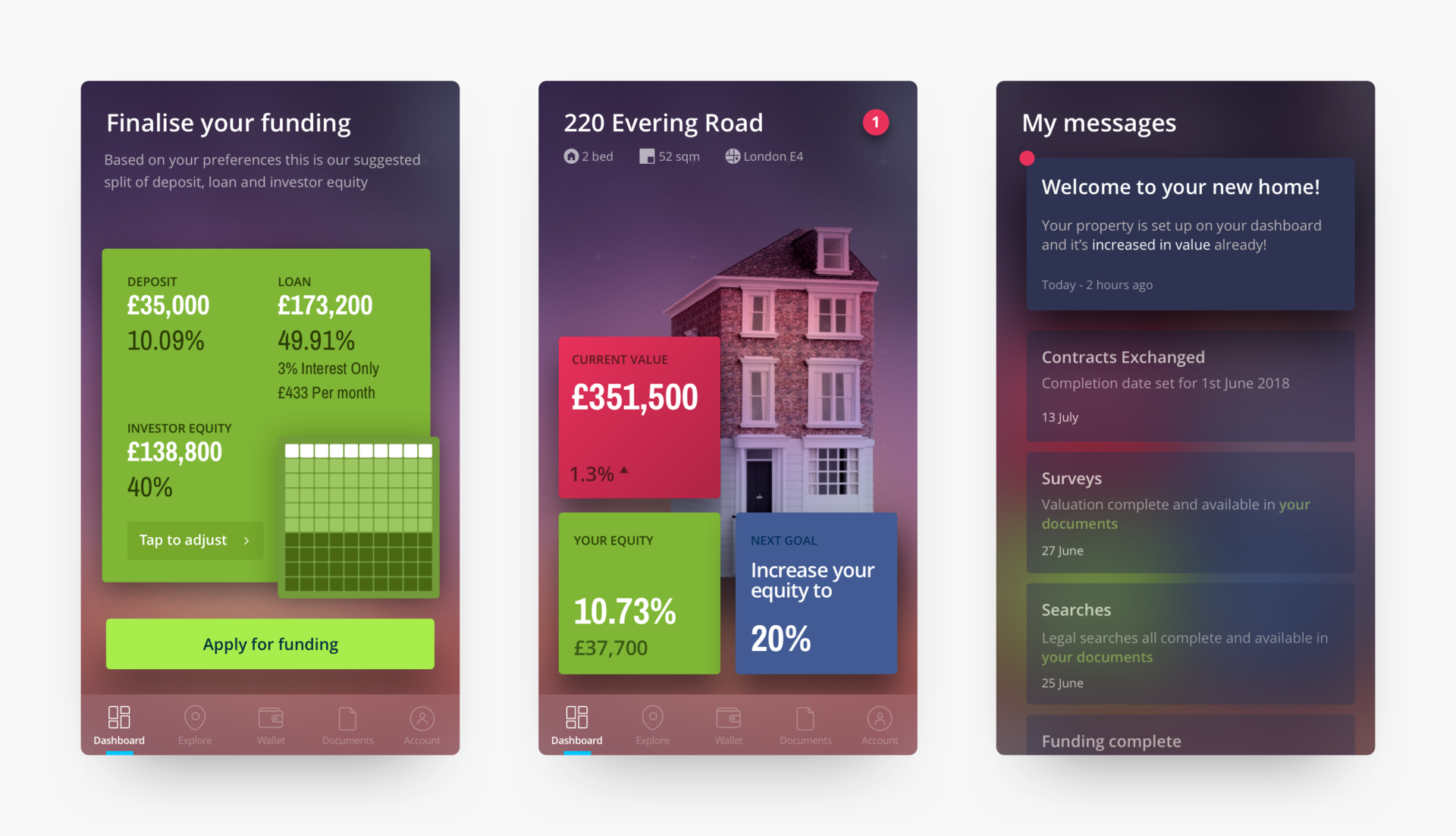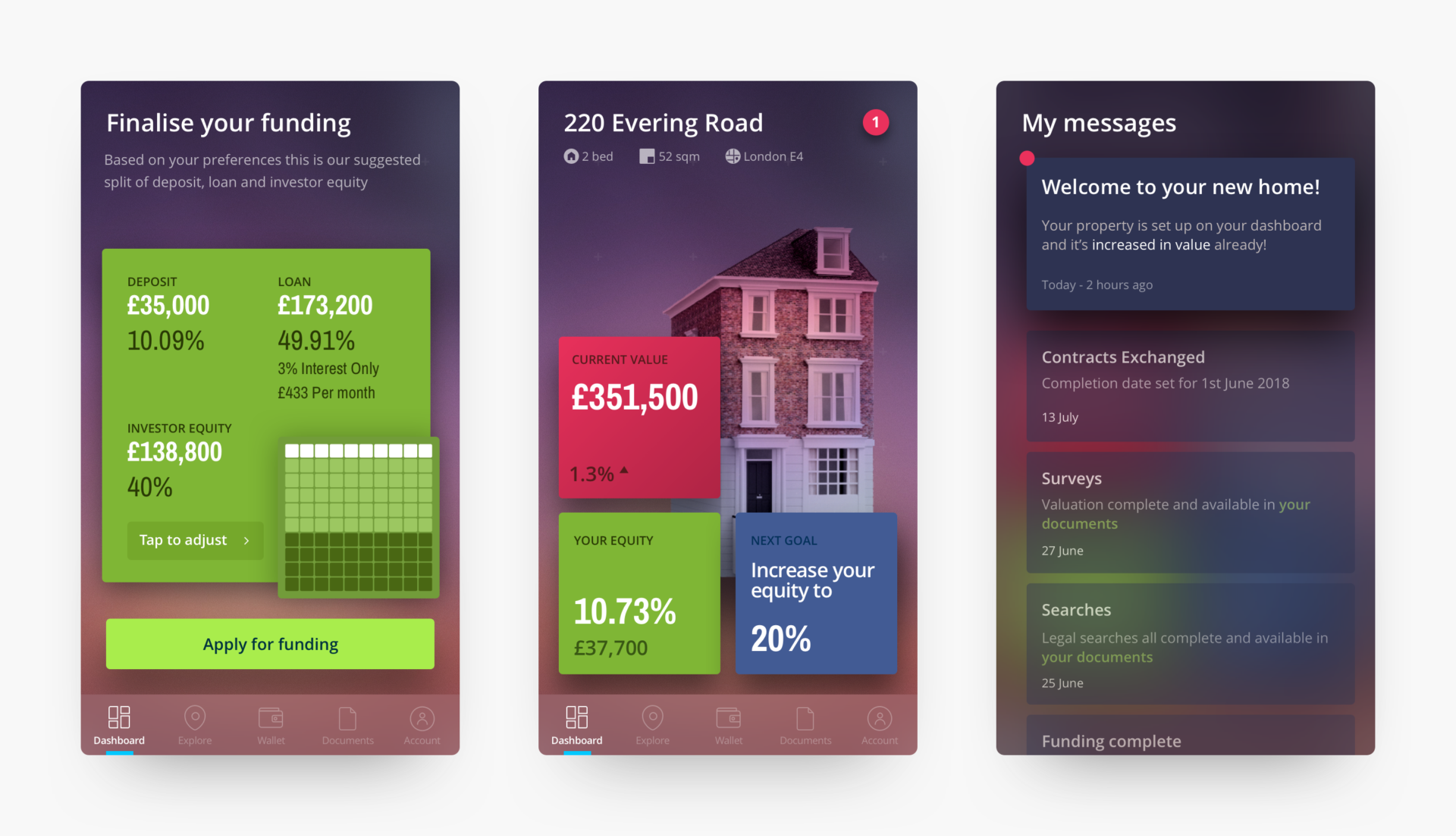 Future Cities Catapult: Reimagining urban planning
We worked with Future Cities Catapult (FCC) to reimagine the future of urban planning. Their mission is to advance urban innovation, to grow UK companies and to make cities better.
We adapted research methods to study the working lives of Property Developers, Development Managers and Policy Planners understanding workflows, pain points and goals.
The form of the application itself was created as a rapid prototype, meaning that the components of the design system could be assimilated into key flows in just 4 weeks.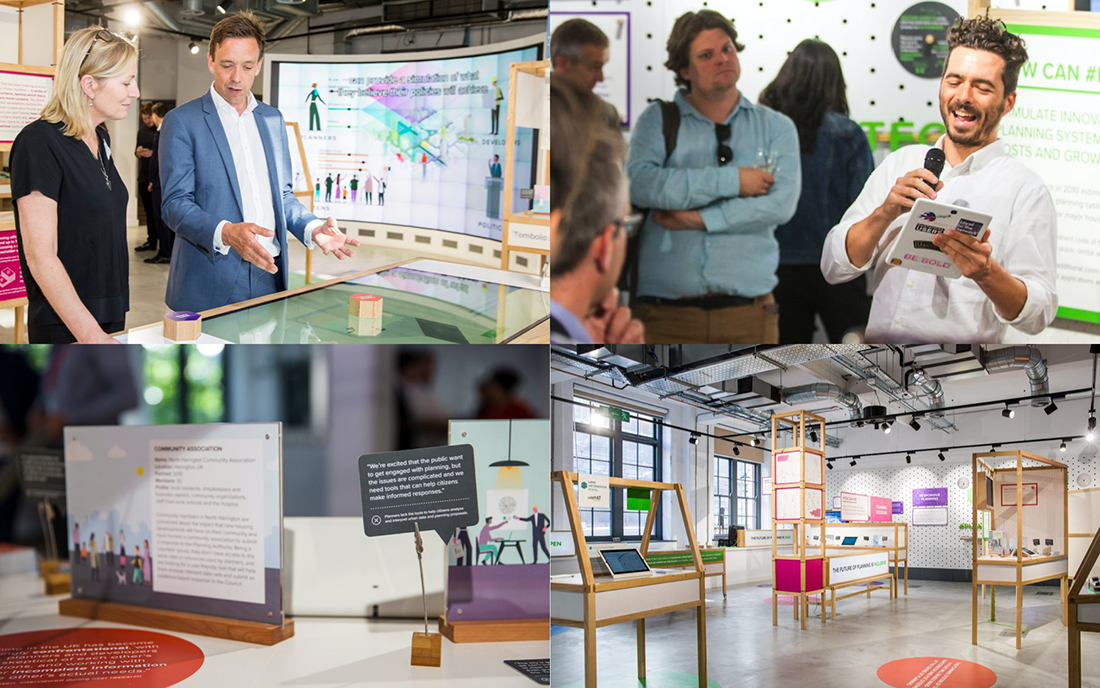 Getting started, fast.
Our approach accelerates startups and scale-ups to bring their vision to life and into a tangible form — this can be to seek investment externally or buy-in internally. Our team will work with you, bringing design, user experience and product strategy experience.
Product Primer™
Startup or scale-up?
For early-stage innovation projects, our Product Primer™ brings your idea to life by partnering our design capability with your product vision. Together we create a prototype user journey along with pitch deck to create momentum, foster buy-in and invite investment.
Allow 4-5 weeks
Product Primer™