Customer Loyalty
When digital enables people to switch service providers more easily than ever, ELSE has extensive experience in helping organisations find new ways to engage with customers, extend core product offerings, package new services around them, or deliver new, simpler or better incentives to re-purchase.
We've worked with a range of organisations, including Nivea, Shell, MGM and O2 to help set their digital loyalty strategy and develop a connected customer experience.
Featured perspective
Connected customer loyalty
We've worked with a range of organisations to help set their digital loyalty strategy, and have identified the key elements that drive consistent customer engagement over time — find out more about our insights into designing new loyalty experiences.
Connected customer loyalty
Loyalty as a service experience
As with many of our projects, loyalty plays start with understanding the longer term shift we want to make within our target audience. As with the example for Shell, below, the Experience Blueprint method enables us to build a comprehensive view of the customer experience — from early onboarding and attraction through to ongoing use and advocacy.
It's with this picture, we can start to challenge existing models and identify new opportunities for driving that longer-term relationship.
Some of our clients in this space
MGM: Reimagining the MLife experience
ELSE were asked by MGM China to define the overall experience for their new customer loyalty programme, MLife.
With its 35-story and 600 rooms, MGM Macau employs more than 800 members of staff and hosts thousands of customers per year.
MGM had a clear focus on attracting and retaining a diverse and highly skilled workforce able to deliver on the brand values of a premium, unique experience.
The project saw us redefine what MLife could be — from an earn and burn loyalty scheme to a philosophy that built loyalty for both staff and customers alike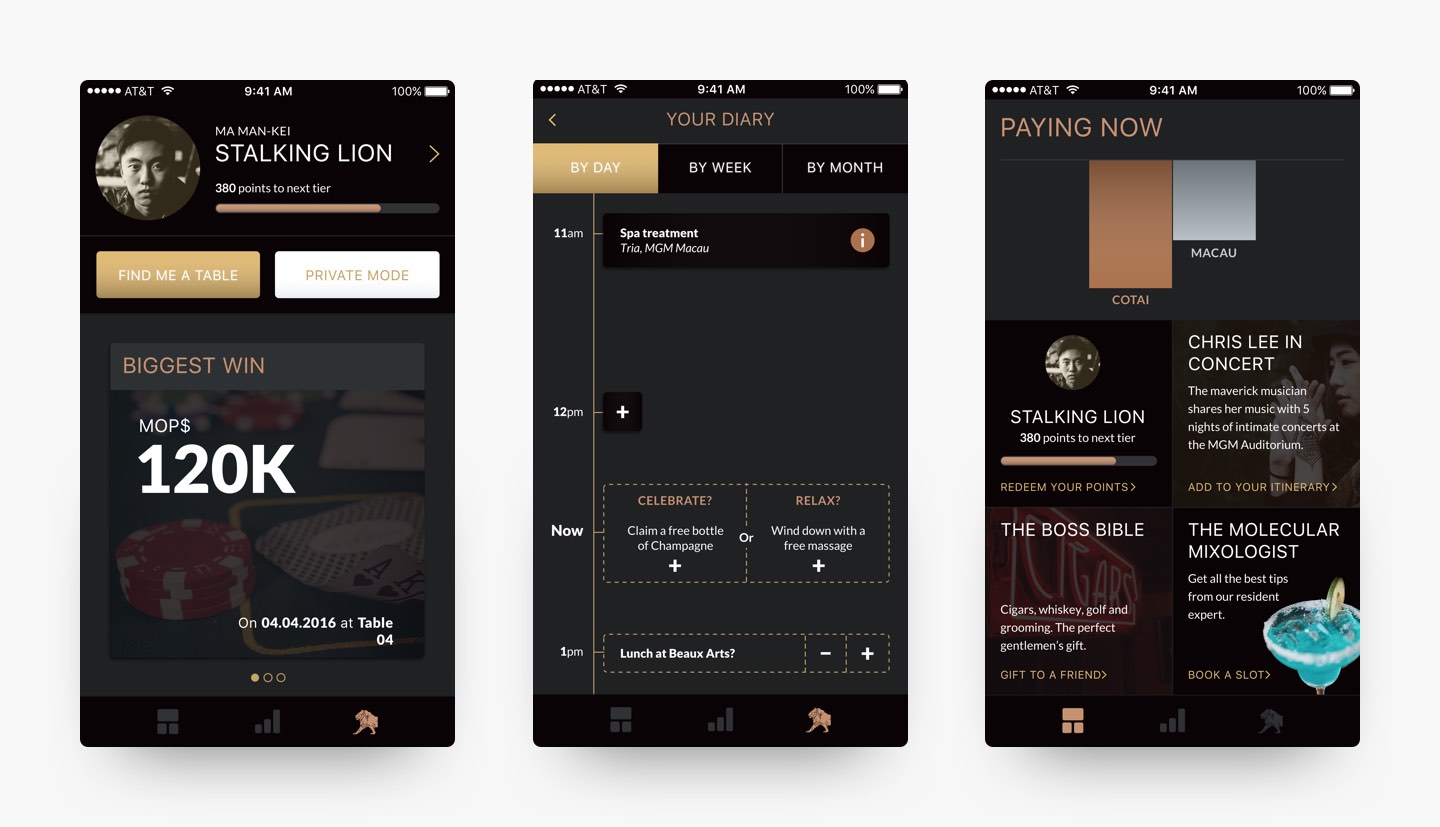 Shell: Loyalty as a service
Shell wanted to improve their UK Drivers Club loyalty programme by moving it from being card based to become a digital first scheme. We looked at how Shell could deliver loyalty as a service to their customers both on and off the forecourt.
In partnership with the global loyalty team, we developed service design concepts to make interacting with Shell feel more premium and more memorable.
We charted the customer journey by using an Experience Blueprint. It highlighted, as well as friction on the forecourt around payments, as well as fundamental opportunities before and after a visit.
We ran a series of workshops with the wider Shell business teams to understand how loyalty could be delivered as a service across all their digital properties.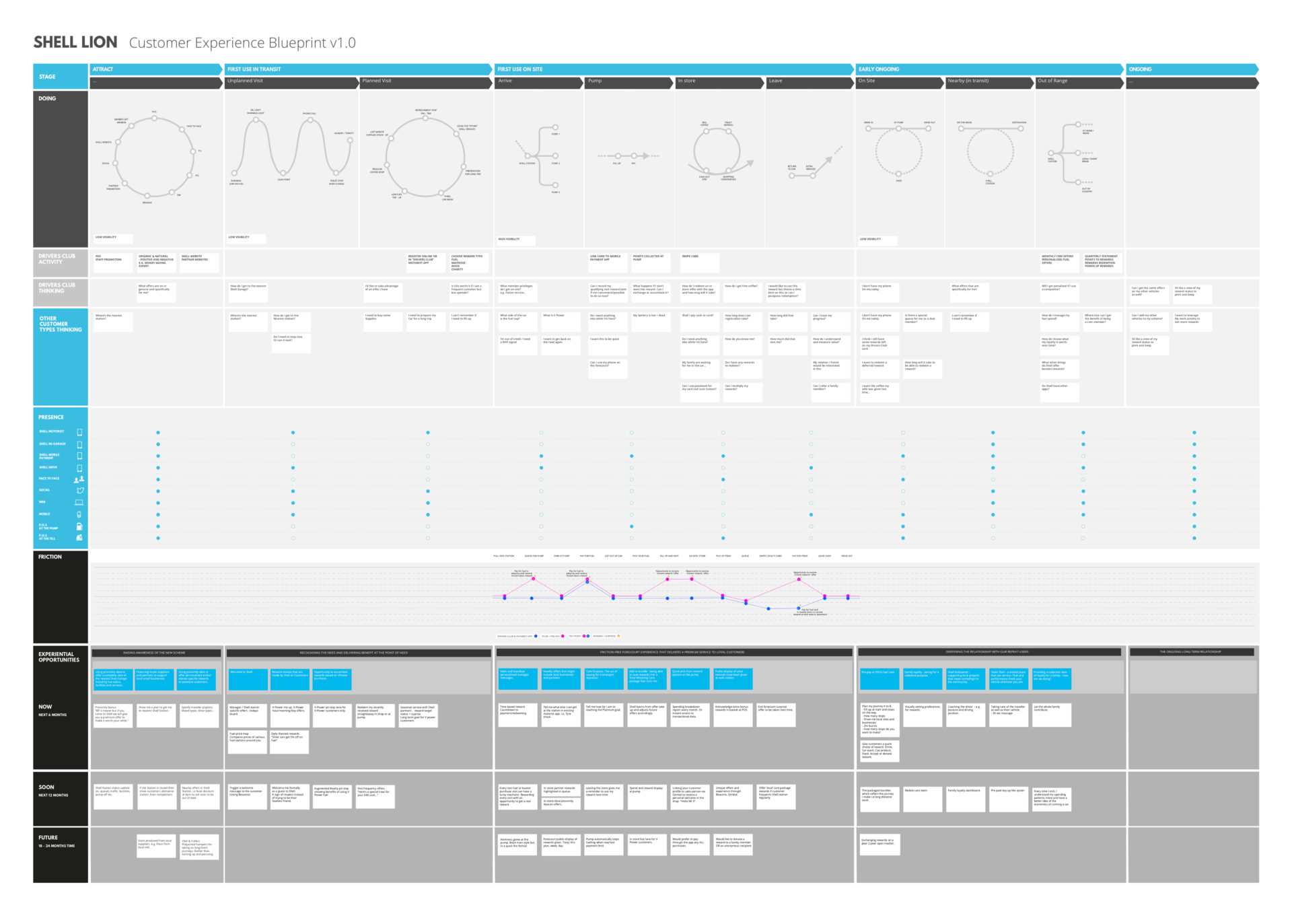 O2: Driving product and service innovation
Since January 2020, ELSE has been working with O2 teams and partners to drive product and service design for O2 Priority, developing new and exciting ways to reward O2 customers with exclusive perks and experiences.
ELSE will help to drive the agenda for the product over the next 18-months in collaboration with music, sports and other key sponsorships.
Let's get started…
We've developed an approach for working through opportunities that exist fro driving customer advocacy.
Experience Explorer™
Are you rethinking loyalty?
For established businesses, our Experience Explorer™ reveals new product/service opportunities by taking a forensic look at emerging trends, technology and behaviour. The outcome can set the tone for the next 2-3 years – business strategy meets high-grade design thinking.
Allow 6-8 weeks
Experience Explorer™