Behaviour change
In much of our work, we seek positive change in behaviour, whether it's encouraging people to manage their health, or take responsibility for their future finances. Where appropriate, we use behavioural science principles in our work, defining the change that we want to encourage before setting about creating the experience that supports that shift.
Naturally, our approach to design is human-centred, seeking to understand audience motivation, assist goal completion, facilitate task fulfilment and ultimately to meet audience needs. Often this requires us to consider numerous factors that affect a person's perception, interaction and engagement with the products and services we create.
By understanding the psychological underpinnings of human behaviour, we can help people achieve better ends, by designing experiences that rely upon these insights, alongside the traditional levers of incentives and information.
INSIGHT
Applying Behaviour Change For Good
Now, more than ever, building and sustaining a healthy lifestyle over time is key, not only for individuals but for organisations. In this article, we explore how behaviour change can be applied to organisational health and wellbeing.
Read the full article
Shifting from x to y
Quite often we're approached to work on products where there is a clearly envisioned function, feature or purpose – but over the years, we've found that a really good start-point is to ask what the desired shift in behaviour is
Regardless of the industry or challenge, successful and impactful product development starts with understanding audience needs, but must also include defining the desired shift in behaviour that you can help them make.
Some of our clients we've helped in this space
Featured projects A snapshot of our experience in behaviour change
Featured projects
Bupa: The Chief Medical Officer's Challenge
The global Chief Medical Officer network (CMON) is a group of world-leading clinicians, powered by Bupa and committed to bringing a lasting improvement to the world's health.
ELSE helped Bupa in defining a service that aimed to sustain a behavioural change by encouraging a healthier lifestyle in staff in some of the world's largest companies.
The aim was to help employees in embracing healthier habits and maintain them over time, looking at smoking cessation, nutrition, movement and mental wellbeing.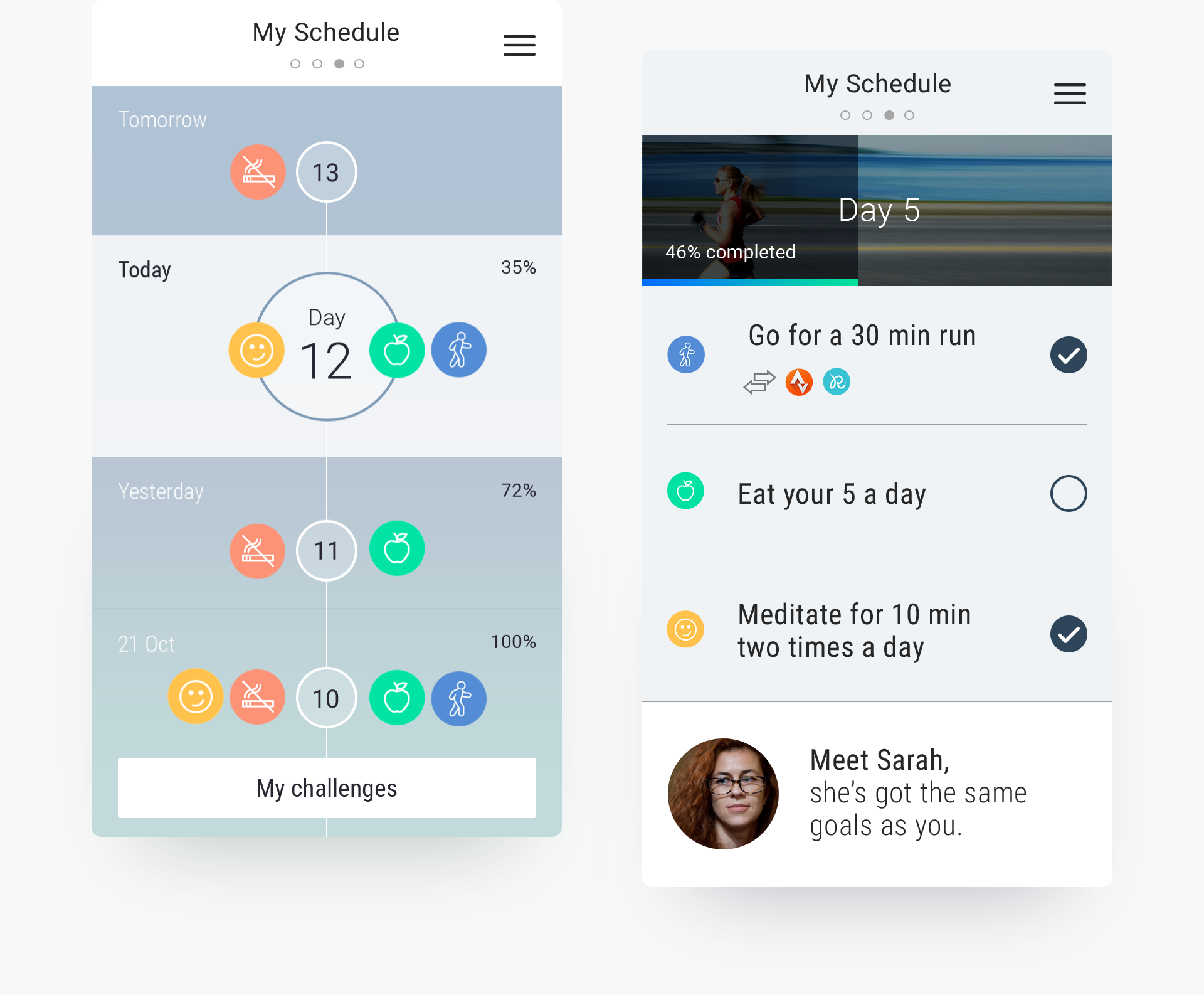 Nivea: Engaging new audiences
Our work with Nivea face cleansing looked at what new service opportunities could emerge by widening the view of their audiences along with looking across different sectors in terms of new experiential service models.
For each audience group we defined a clear shift that met their need today and evolved their usage to one of a regular and habitual experience.
These were then mapped to a blueprint that focused efforts on different parts of the overall customer journey — along with over 60 tactics and strategies to fulfil on each stage. This provided Nivea with a comprehensive set of service ideas to pilot with existing audiences as well as engaging new ones too.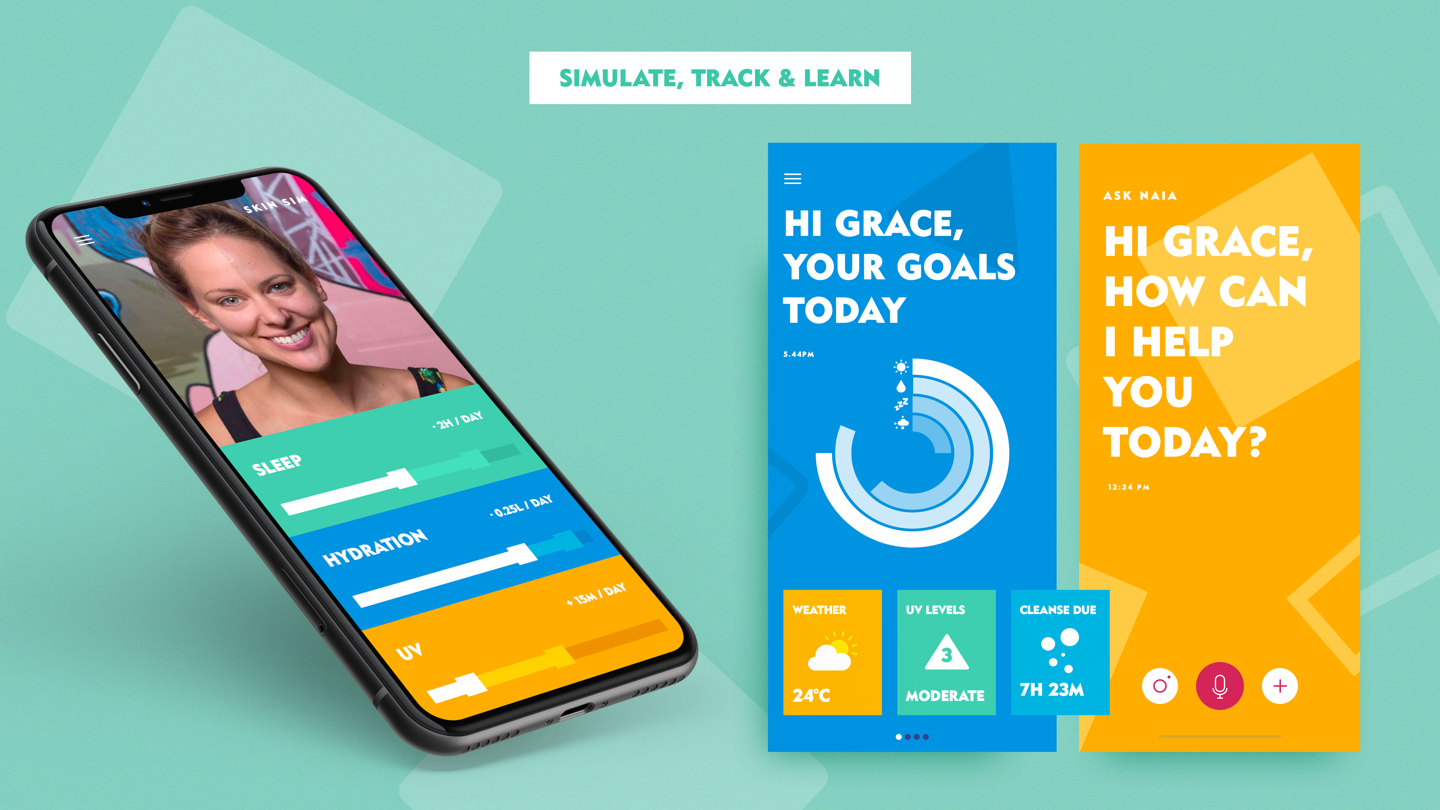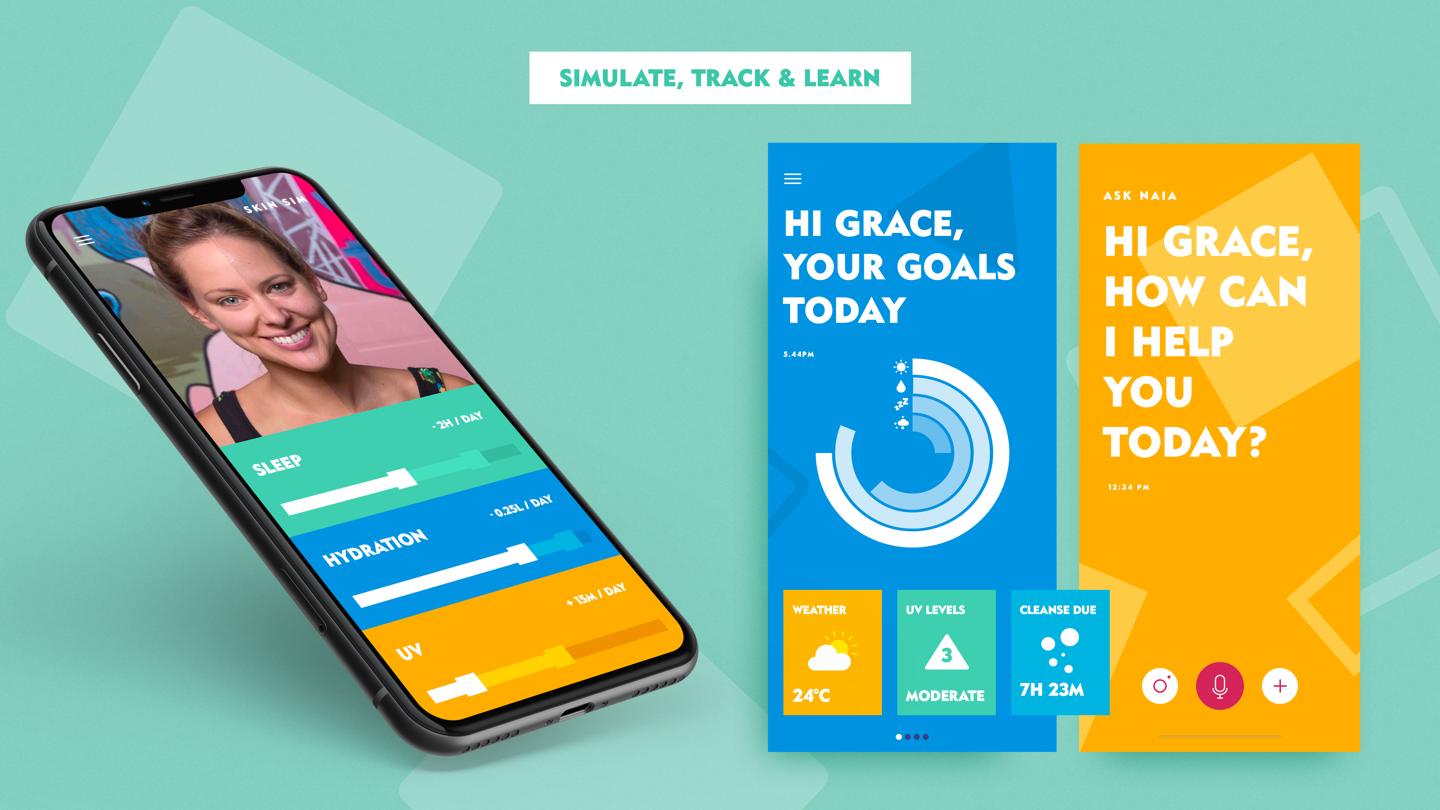 UBS: Taking responsibility for your finance
We helped the world's largest wealth manager launch a new Robo-Advisor proposition into the market. In terms of reporting gains and loss, it was a product that delivered clear and concise information at the right time and in a way that didn't overwhelm the client.
A bigger challenge was how to get a new audience to pay attention to their future wealth, now. We looked sideways at the way healthy living applications encourage small changes of behaviour and applied the same thinking to SmartWealth.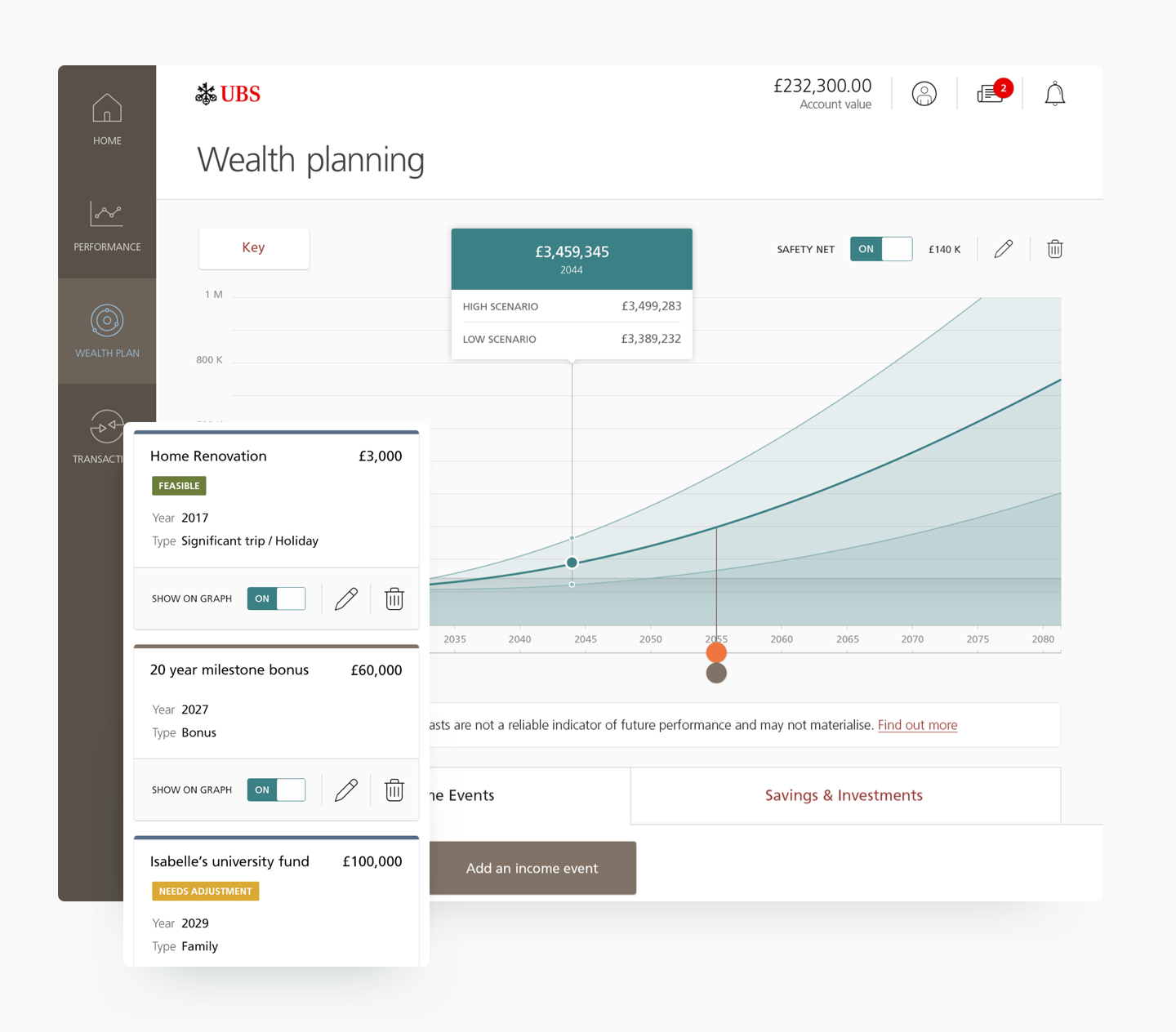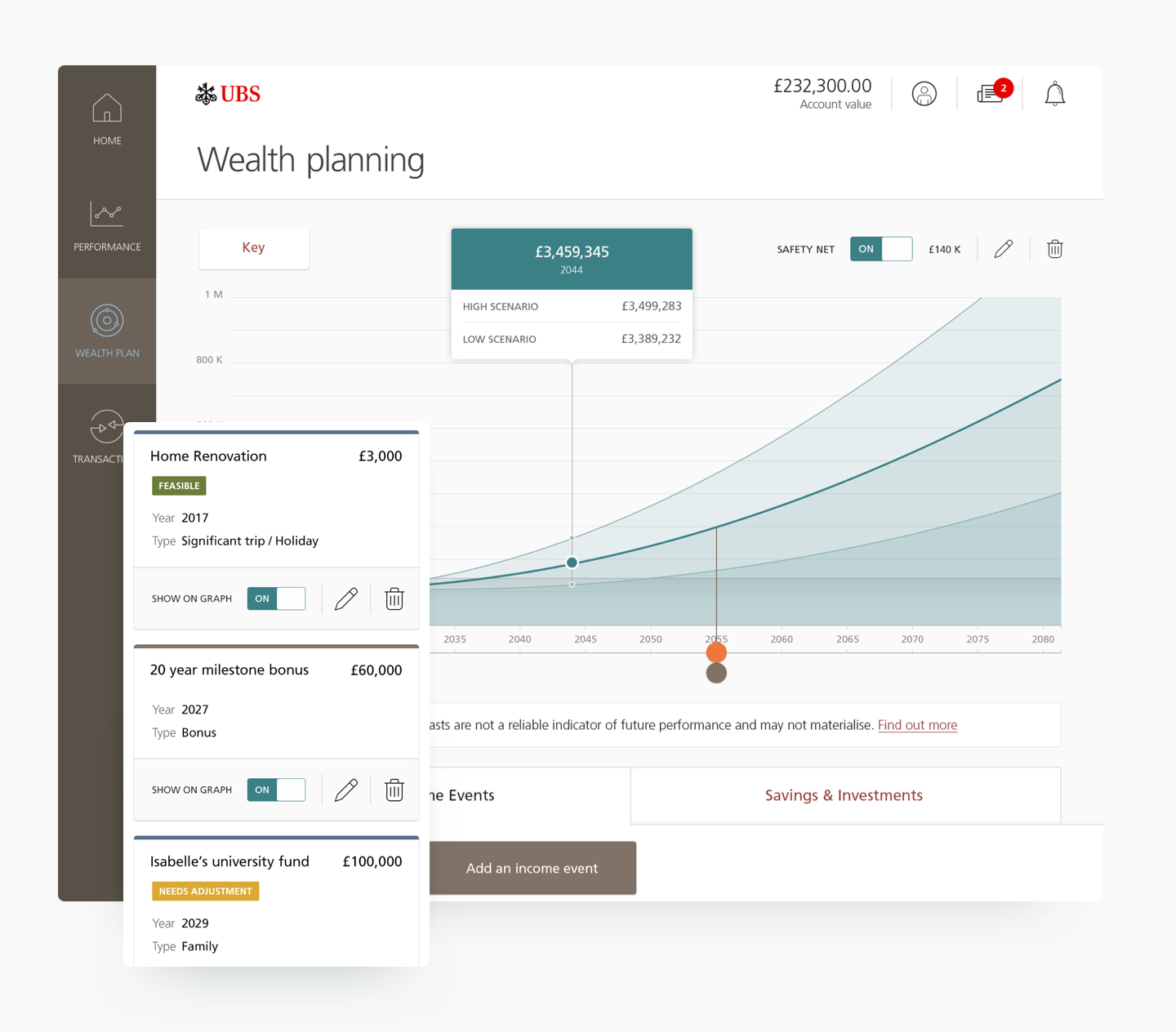 Getting started
Our approach has been developed to connect your business objectives to the needs of your future customer.
Experience Explorer™
Probing for ideas?
For established businesses, our Experience Explorer™ reveals new product/service opportunities by taking a forensic look at emerging trends, technology and behaviour.
The outcome can set the tone for the next 1-3 years – business strategy meets high-grade design thinking.
Allow 6-8 weeks
Experience Explorer™