ELSE and Fred. Olsen win gold at the Digital Impact Awards
ELSE, together with Fred.Olsen, is celebrating a gold win for the 'Best use of digital from the sports, travel, leisure and tourism sector' category at the recent Digital Impact Awards 2022. The awards aim to set the industry-wide benchmark in digital stakeholder engagement – impact we continually strive to achieve across all our work. Following recognition earlier this Summer from a silver win at the DBA Design Effectiveness Awards for this same project, this is yet more success we're proud of.
The team at Fred. Olsen saw the potential digital had to offer their business. ELSE was brought in to reimagine how their digital experience could help acquire new customers, and inspire greater numbers of travellers to return. We devised a tactical, sprint-based programme to tackle simpler improvements that could have disproportionally high impact.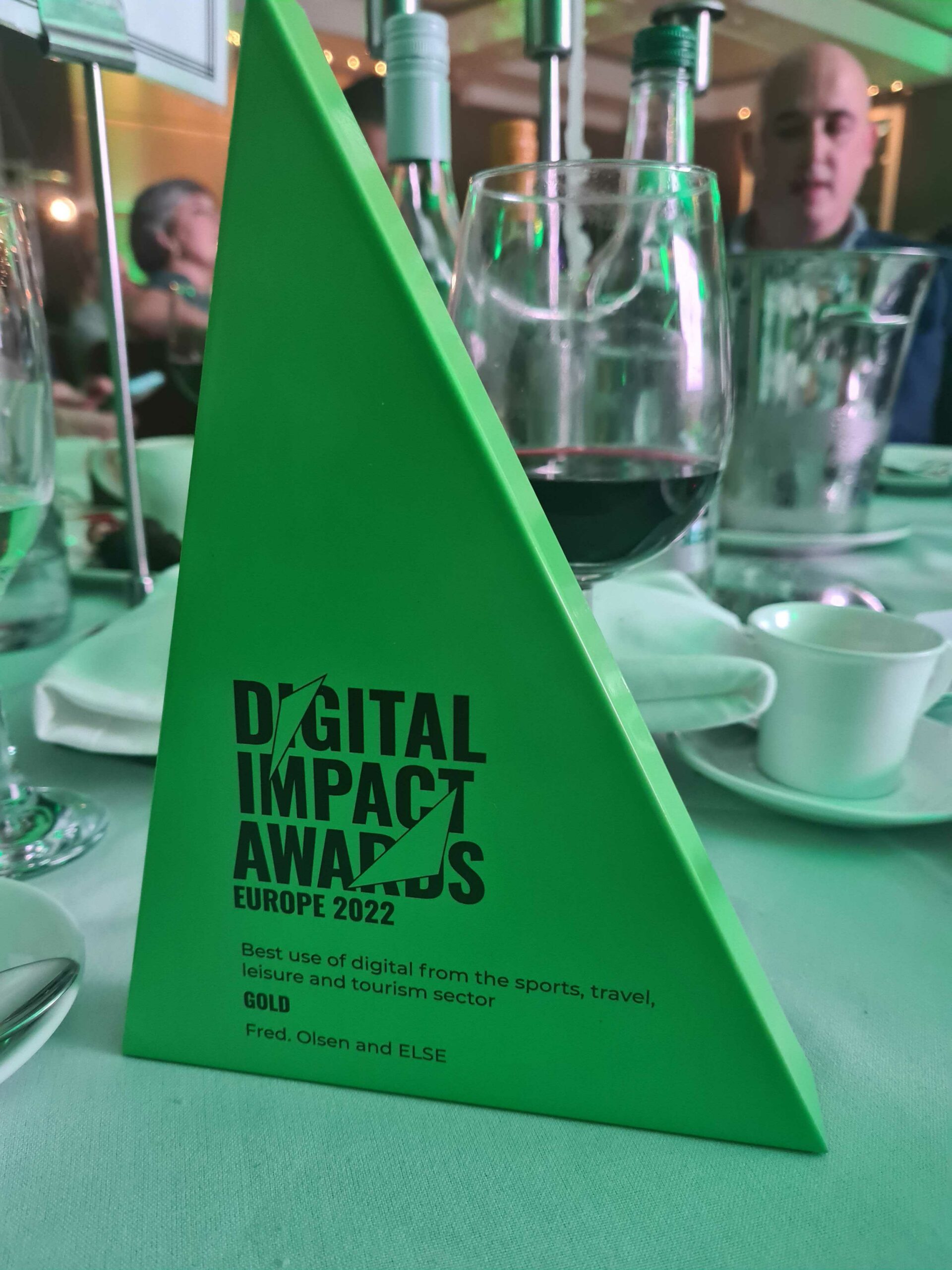 These small changes delivered significant targeted growth and have demonstrated to stakeholders across the business the power of insight-driven design. We are now working together to improve every area of the guest journey.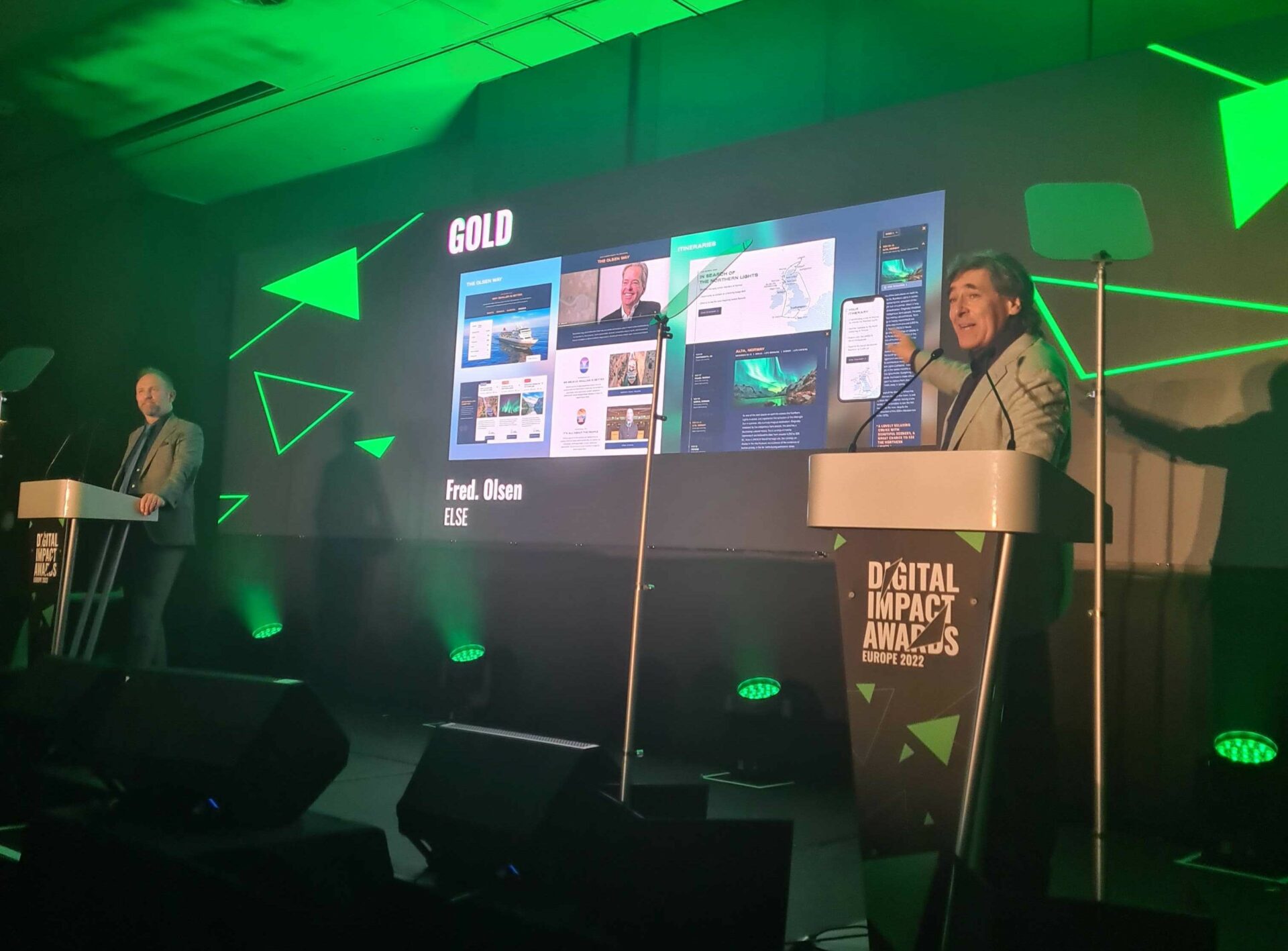 ELSE & Fred. Olsen
THE BIG IMPACT OF SMALL CHANGES TO AN EXPERIENCE
Our work with Fred. Olsen has earned us a gold Digital Impact Award and silver DBA Effectiveness Award. Read more about the integral role effective design played in delivering these transformational results.
Read more